Holy epic nail mail ya'll. I have received so much nail mail in the last couple of days. It really puts my hoarding in perspective, lol. Take a gander. PS... I know you guys have been noticing a haze on the left side of my pics... apparently I've scratched up my iPhone lens somehow... >.< working on trying to get a digital camera... for now, please bare with me!
The first package was from
Dollish Polish
. Her stuff is absolutely amazing.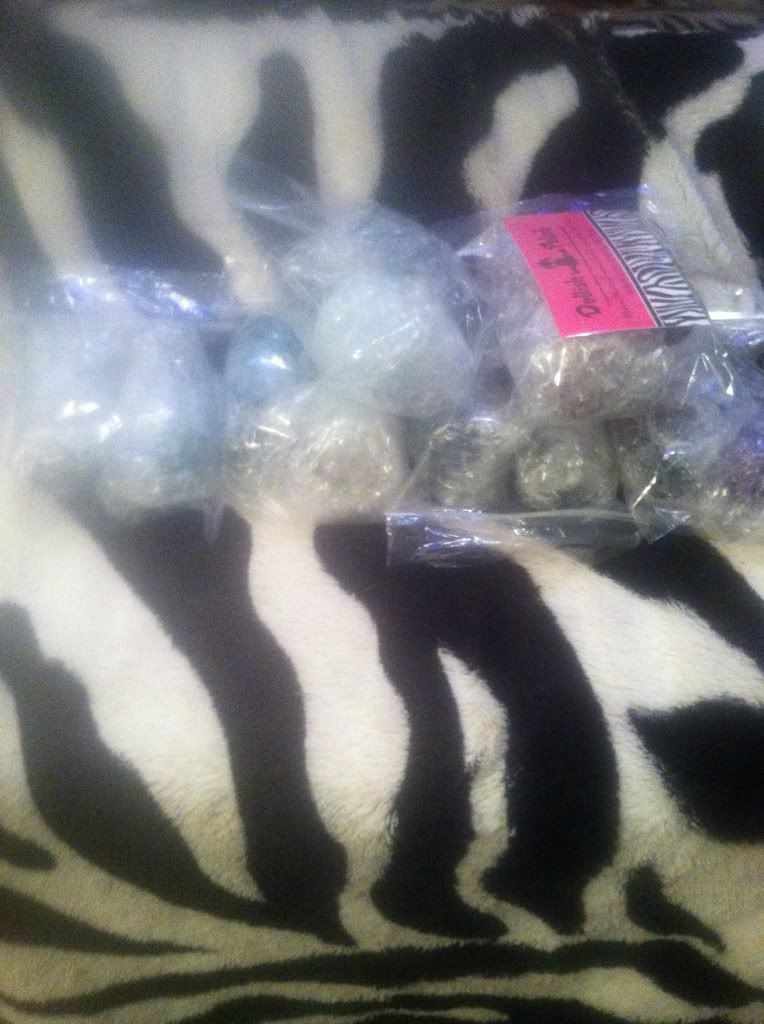 After unpacking.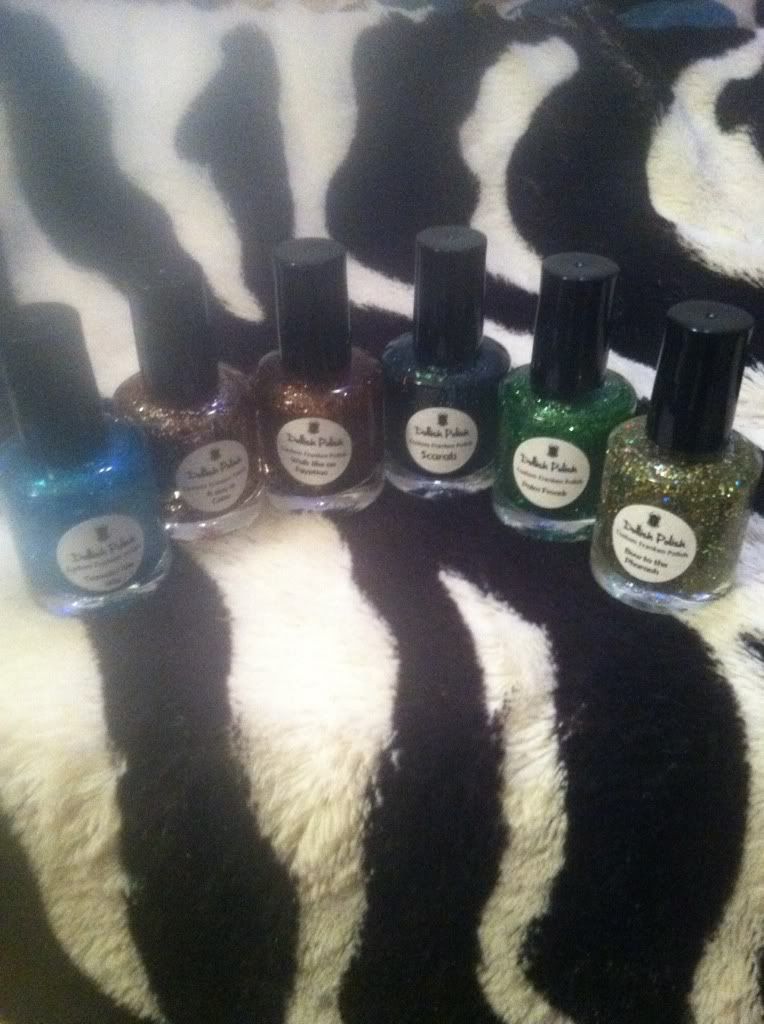 Valley of the Kings set - Travelin' the Nile; Walk Like an Egyptian; A Day in Cairo; Scarab; Palm Fronds; Bow to the Pharoh. I may have Walk like an Egyptian and A Day in Cairo backwards... I dont have them in front of me right now.
Mythical Creatures set. Dragons Breath; Mermaid Scales; Pixie Dust; Pegaus Wings.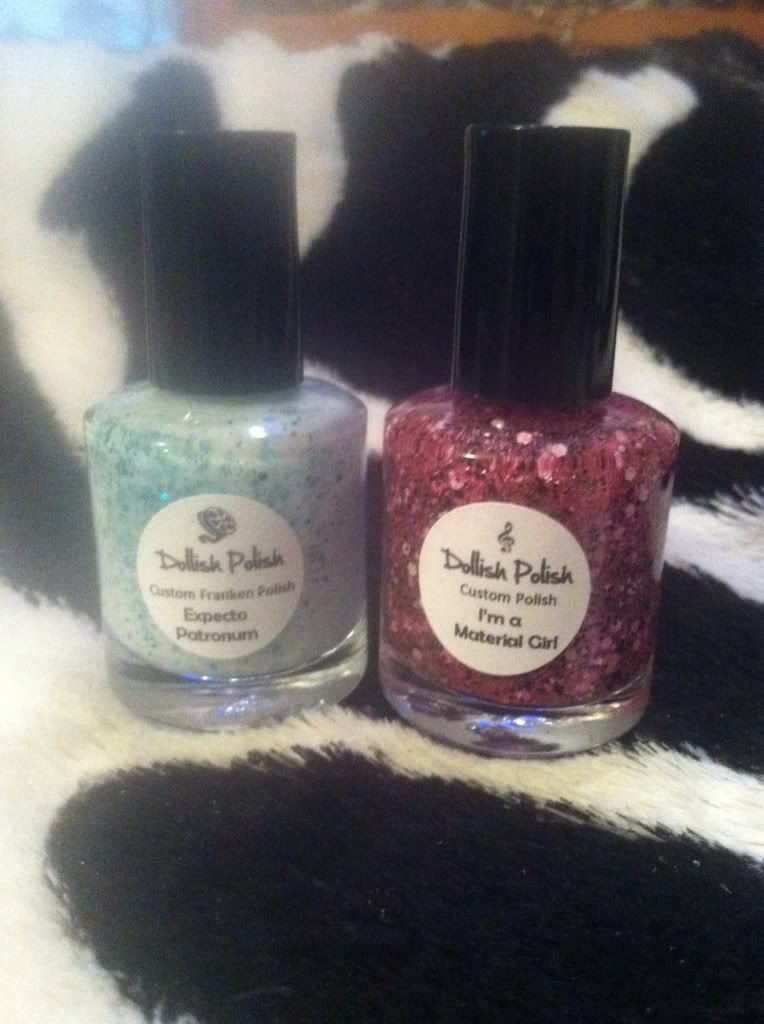 Expecto Patronum, I'm a Material Girl.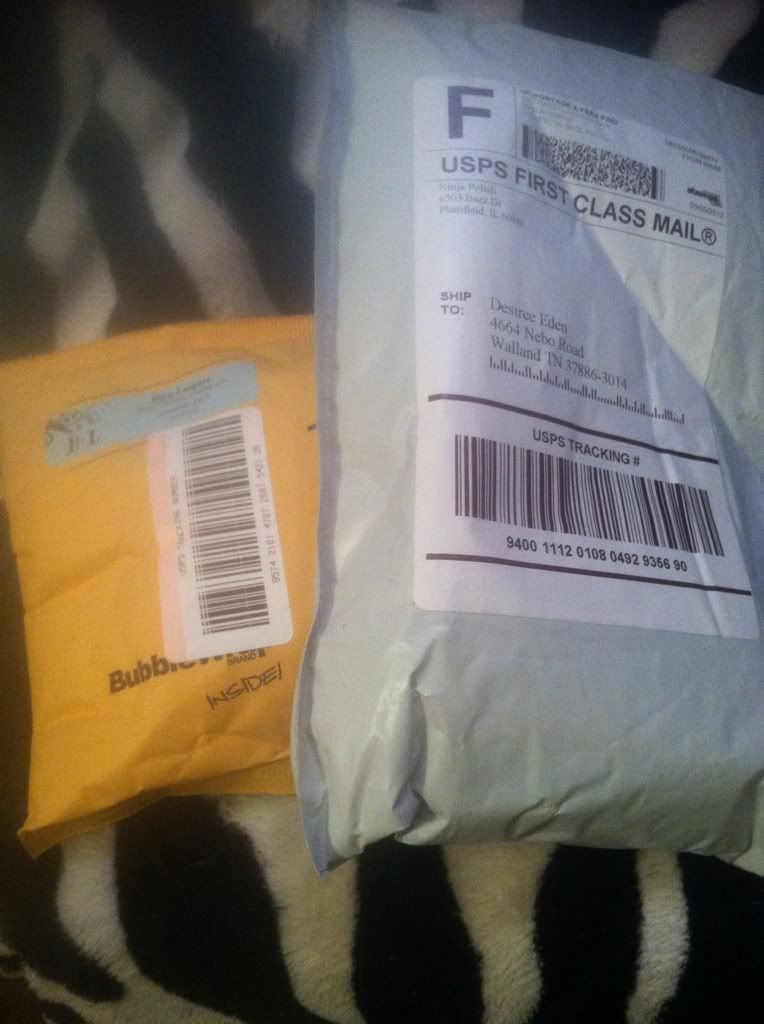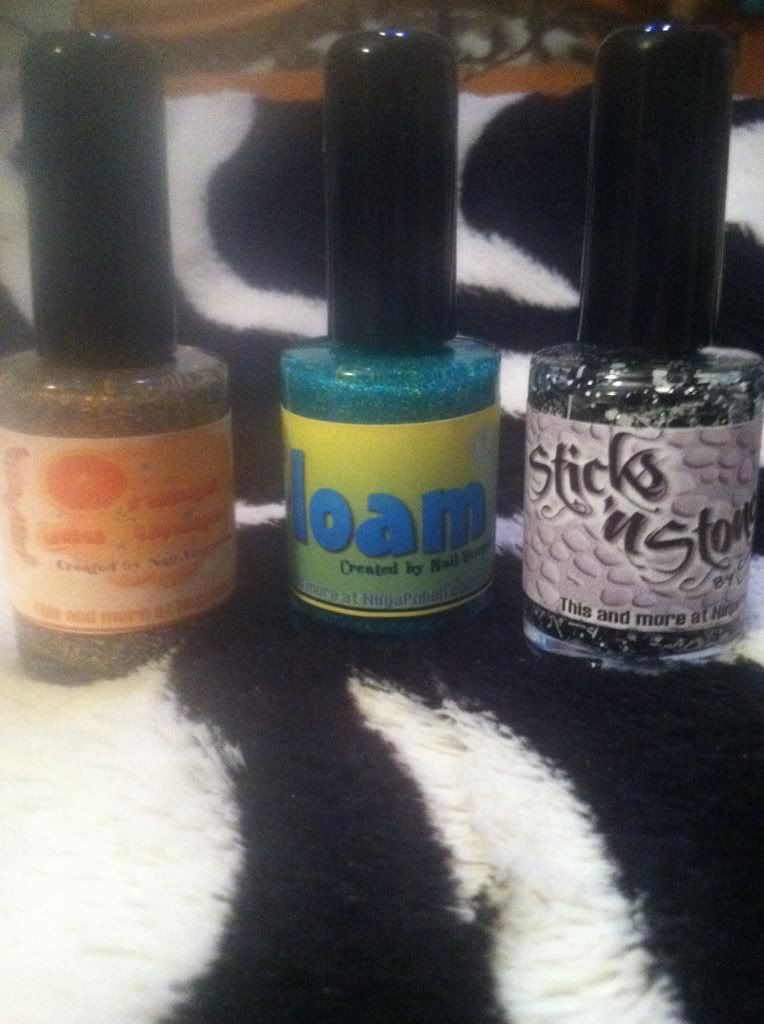 Orange You Unique; Floam; Sticks n Stones all ordered from NinjaPolish.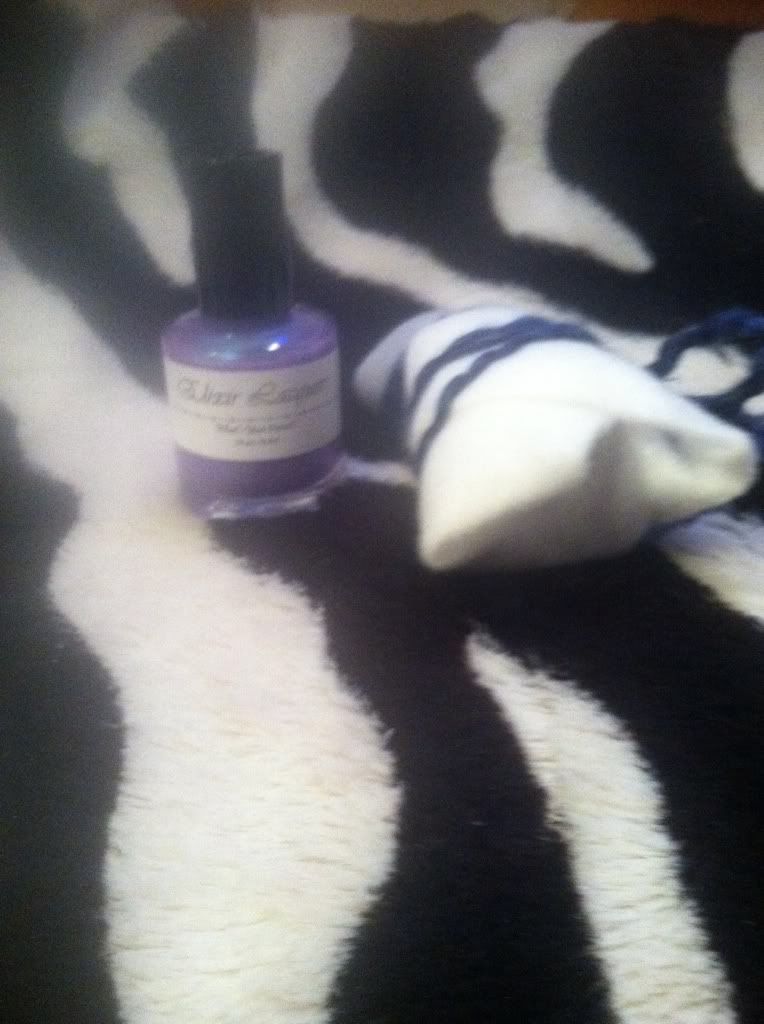 I love how Elixir Lacquers wraps up their glitter polishes! Thats some supppper soft yarn and felt. :)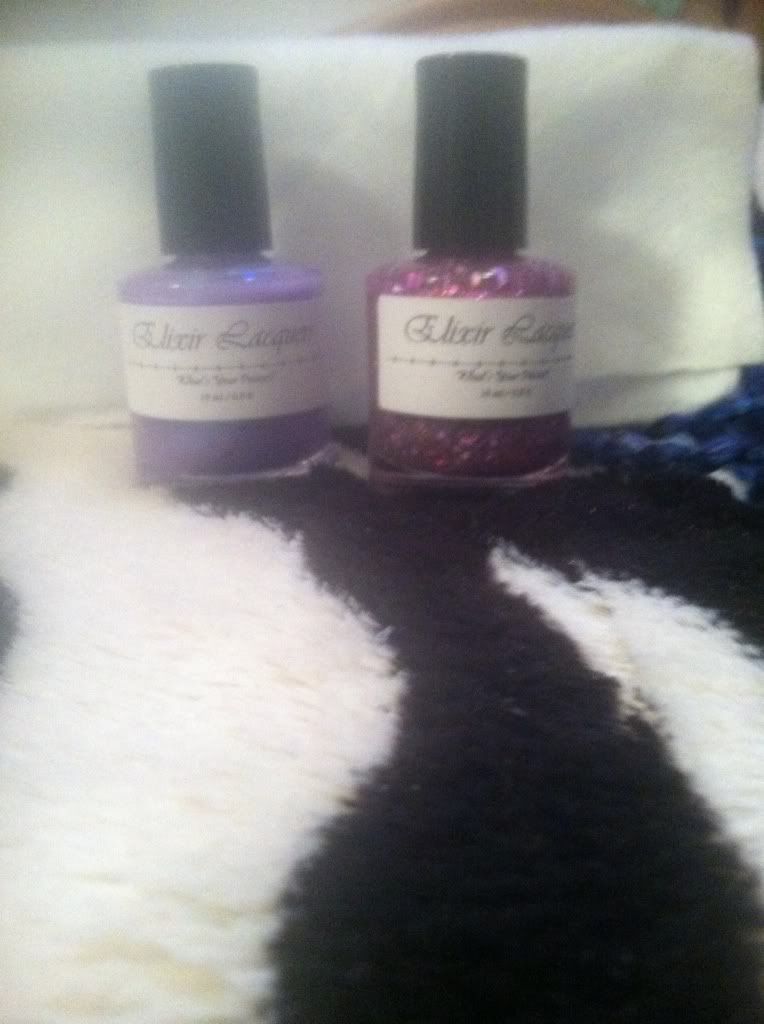 Bad Kitty, With a K.
And last but not least, I got my St. Paddy's Mystery box from Julep... I was rather disappointed.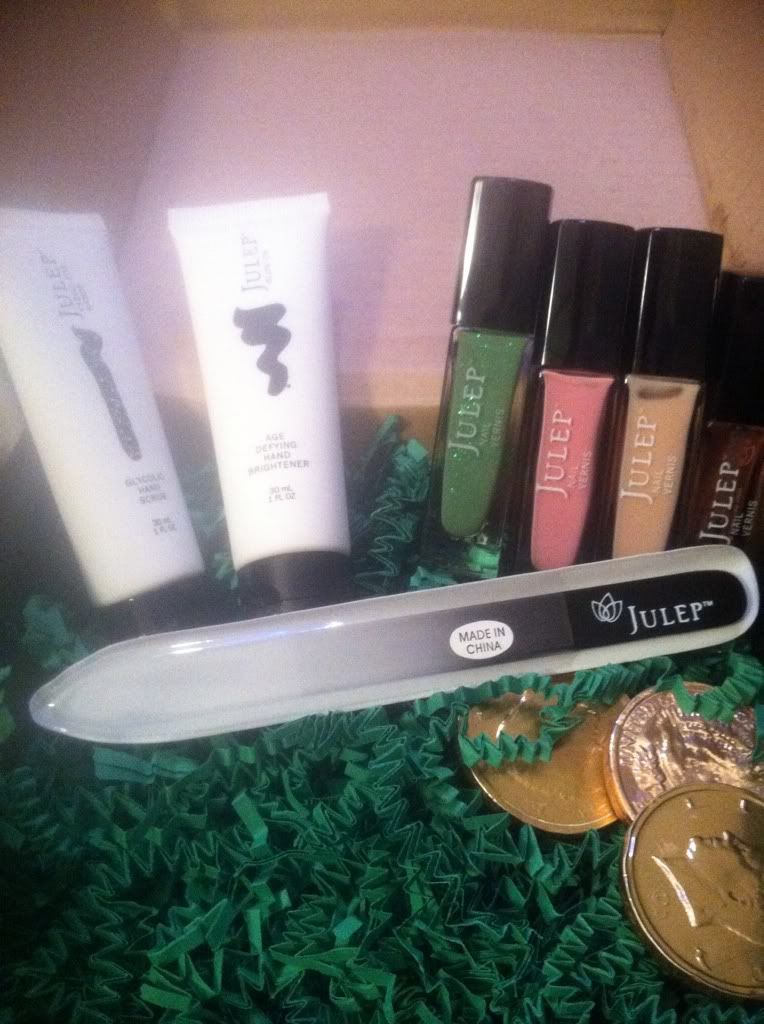 I dont have the box in front of me right now to name off everything, but this is what I got.. Sofia (the green one) seems to be the one that appeals to me most.
I love nail mail. lol.