I have for you tonight, another new nail mail post... Thankful Thursday will return next week on my personal blog,
The Discovery of Desirée Michelle
. I have maybe 2 more major packages coming to me, then my nail mail will be over for awhile. I'm wanting to save for a new car, and I know every little bit will help, plus, I would like to focus on getting new polishes for my birthday ladies, and gentleman, rather than myself. I have one package coming from
Dollish Polish
.. and my first ever order from
Harlow & Co
containing my very first Model's Own polishes! So excited to get both.. PS. the lens on my iphone is driving me nuts. I think I may be able to get it fixed @the apple store.
The first set of nail mail I actually received last week... But I had forgotten to put it on my last post. I've been waiting for these preciouses since the 27th of January.
Nicole
was gracious enough to find them for me and send them all the way from Singapore! My very first international polish nail mail! As you can see, these are just some of the Disney Villains polishes. GAH the haze is driving me CRAZY! I'm sorry ya'll :( Some of these are jelly polishes -- which I'm excited to try, because I did my first jelly sandwich not too long ago, and I want to try again!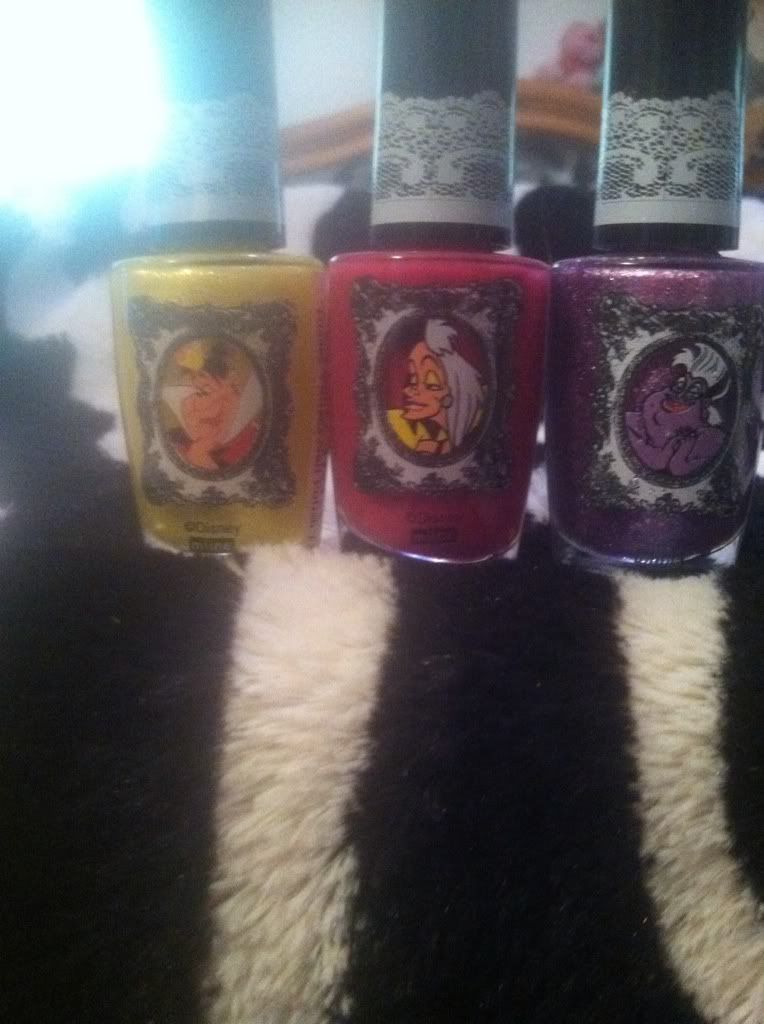 My second piece of nail mail was my replacement bottle of Hip Hop Hippity Hop from
Dollish Polish
! I like this version much better, and can't wait to try it! Besides, I love how she packaged it.. :)
I loooveee the blue organza bag! It does NOT take much to please me, lol.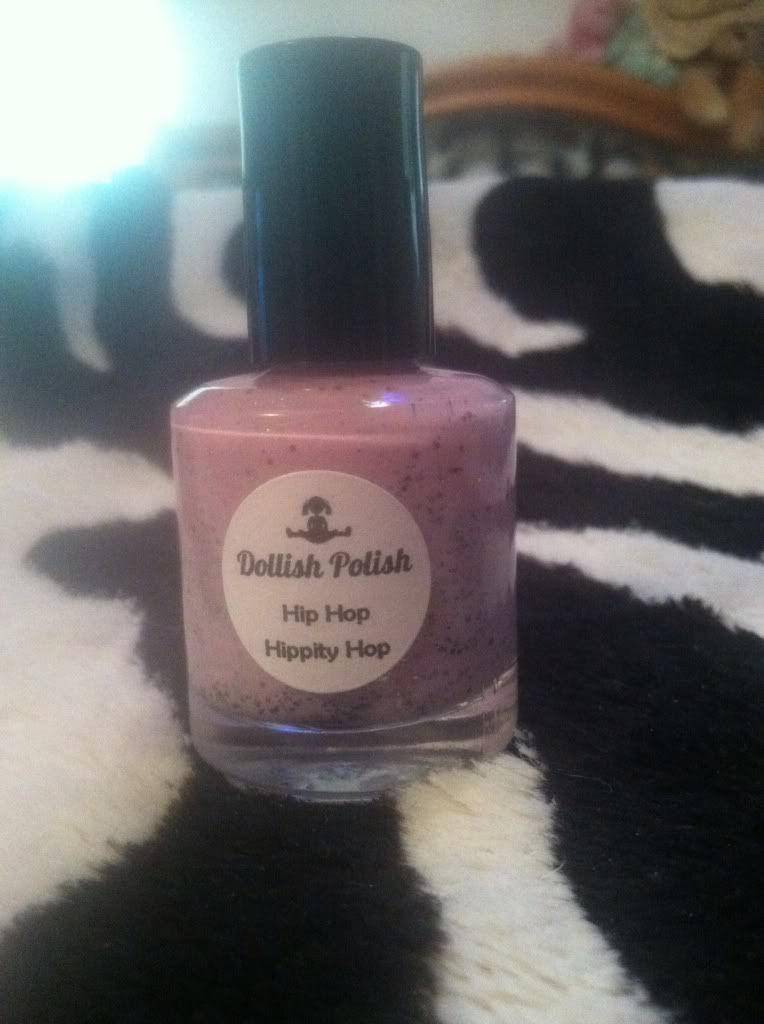 My last bit of nail mail is from
Pretty&Polished
and her ETSY shop! Can you tell i'm REALLY into indie polishes lately? I dont even really look at mainstream brands anymore!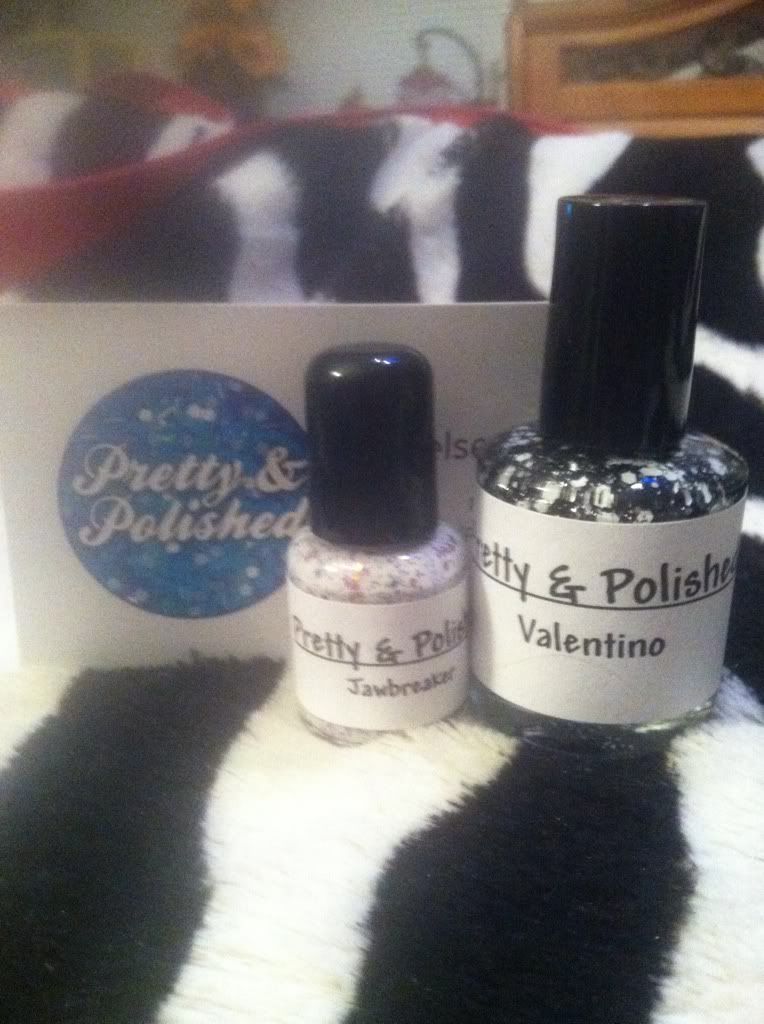 I got a mini of Jawbreaker (which, I really wanted a full size one, but it got stolen outta my cart, lol) and a full size of Valentino.. I am IN LOVE with how Valentino looks in the bottle... can't wait to try it on my nails!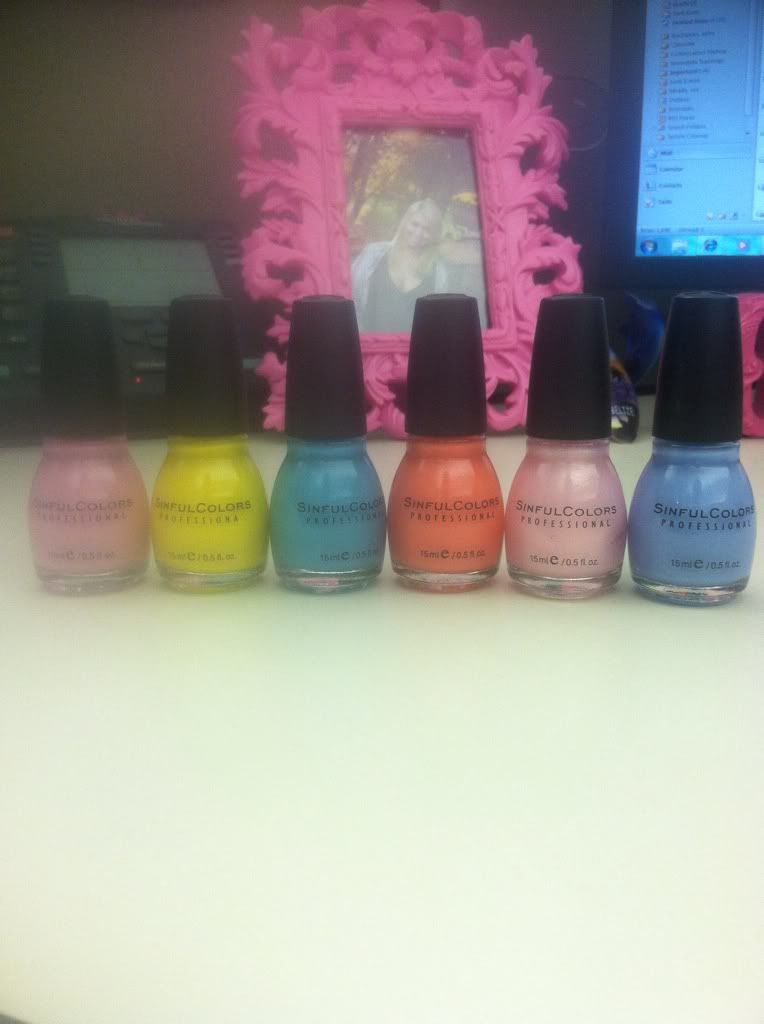 Last but not least, I have a mini haul for you... I went to pickup a polish for one of my birthday buddies, and Walgreens had the new sinful colors display.. omg. I died. I had to get them. (notice the pretty picture of my sissy in the background!? :]) The one that I didn't pick up was Cinderella, only because I already have it! So excited to try these soon... a long with my other 100+ untried polishes, lol.
The polishes are: Flutter, Firefly, Sweet Dreams, Luminary, Glass Pink, Morning Star
Do you have any of these? Iris, I know you do!! :)