Ya'll... I am
sosososo
excited to share with you today the nail mail that I got... First, a little background. I absolutely LOVE '
The Hunger Games
' trilogy. So, when I found out that China Glaze was coming out with the 'Capital Colours' collection, I knew I HAD to have it. So, what did Desiree do? I pre-ordered in February off of Amazing Beauty Supply... because I live in Tennessee... and our Sally's stores are always really slow on getting new collections... So I wanted to be guaranteed that I'd have them... They were due to be released on March 1st. Apparently Sally's locations were putting them out early, because several people had them a couple of weeks in advance... Anyway, March 1st rolls around, I still have no shipping notice. A couple more days go by, no shipping notice and my order still reads 'awaiting fulfillment.' I messaged them. No response. Long story short, I wound up cancelling through paypal, and I ordered off of Ebay. I've never ever had a bad experience with Ebay... I ordered them Sunday, they got to me today! I was super surprised at the fast shipping of the seller. I realize now that I was probably super impatient with Amazing Beauty, but they failed to communicate anything to any of their customers about the hold up with the shipping of the polish. People that had pre-ordered in January were just getting their polishes this week... so I knew it would've been a much longer time for me to get mine, so I just decided to cancel.
I apologize early on for the flash in all of these pictures.. I didn't check my mail until tonight, so there was no natural light.
After opening the top of the box... she actually packed these REALLY well.. the box fit around the polishes perfectly so there was no chance for them to move... I was really impressed with the packing!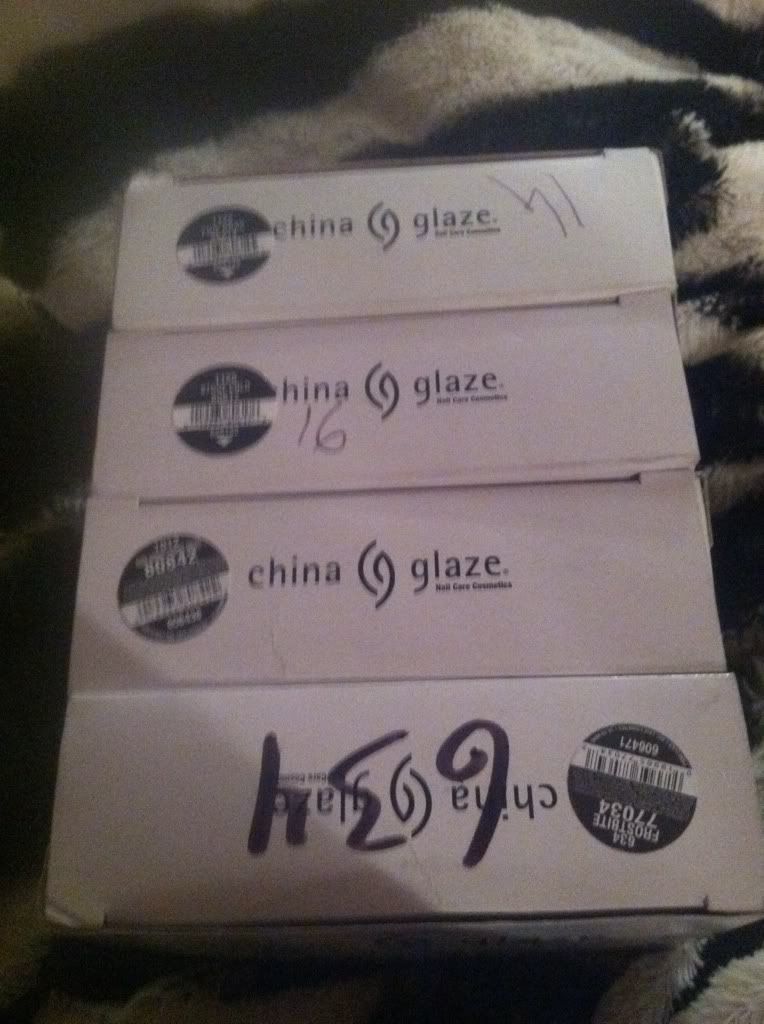 The first time I've ever received any polishes in the original China Glaze boxes! I was super stoked, lol.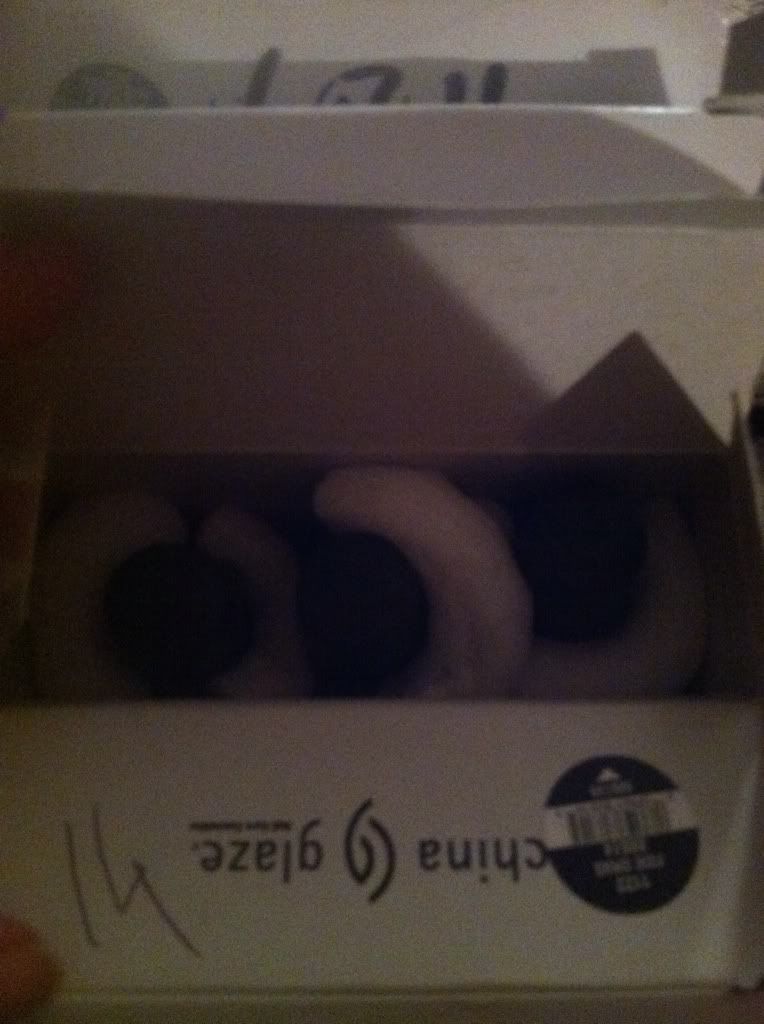 Each rectangular box held 3 polishes and were surrounded by packing peanuts.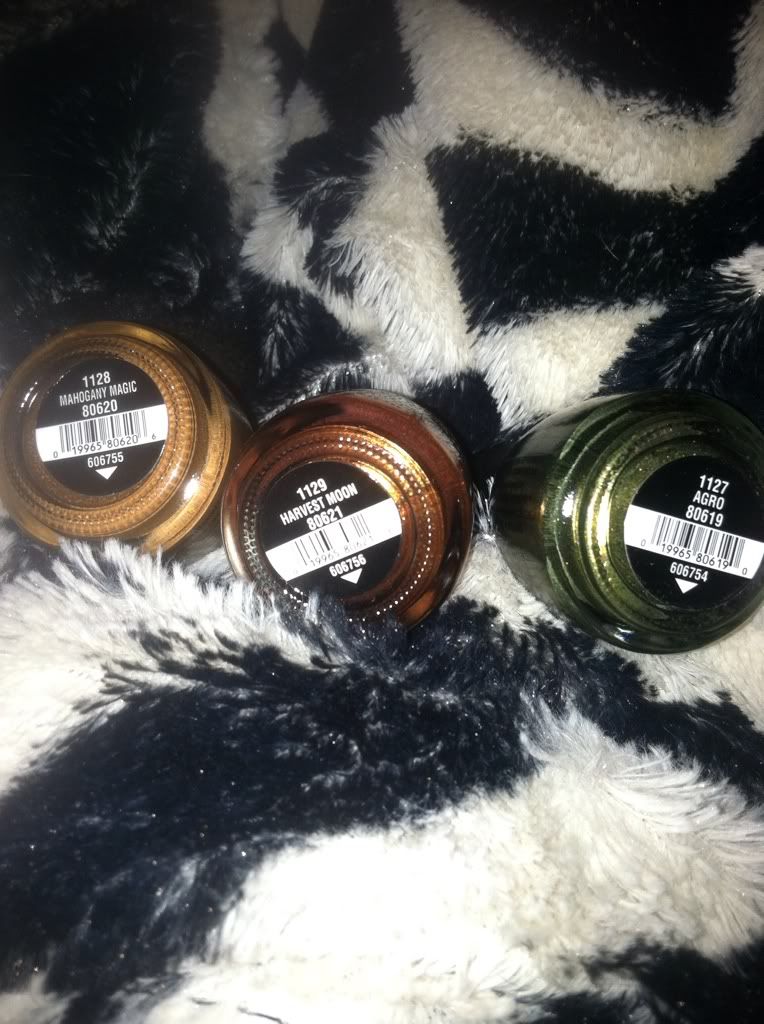 L to R: Mahogany Magic, Harvest Moon, Agro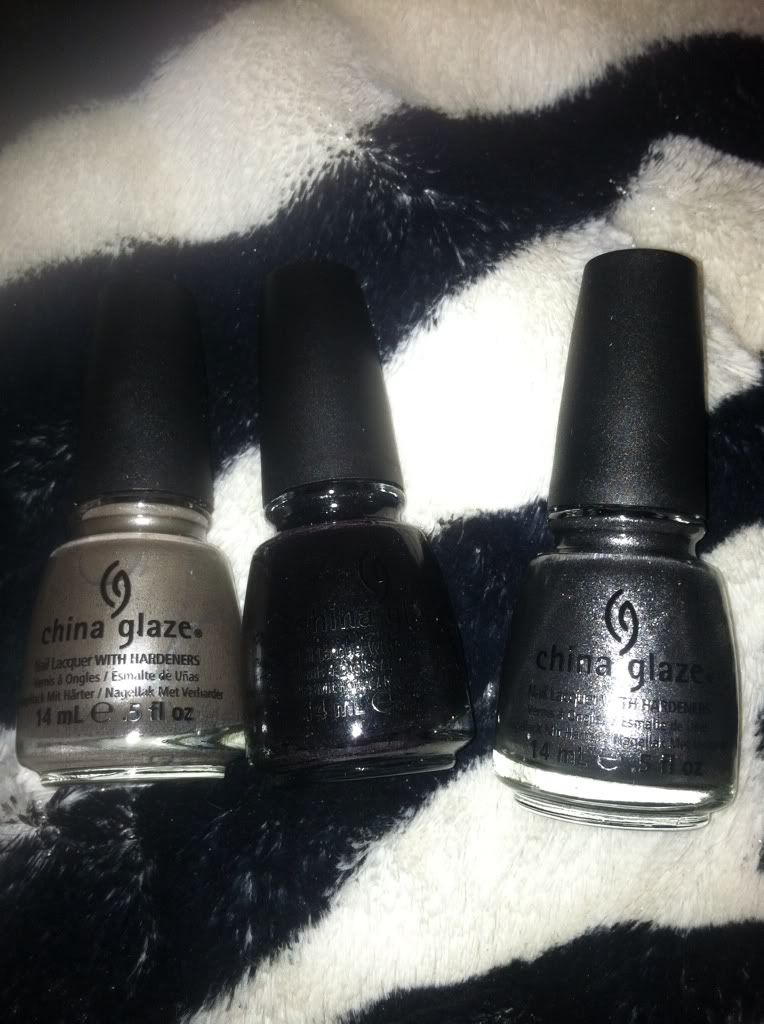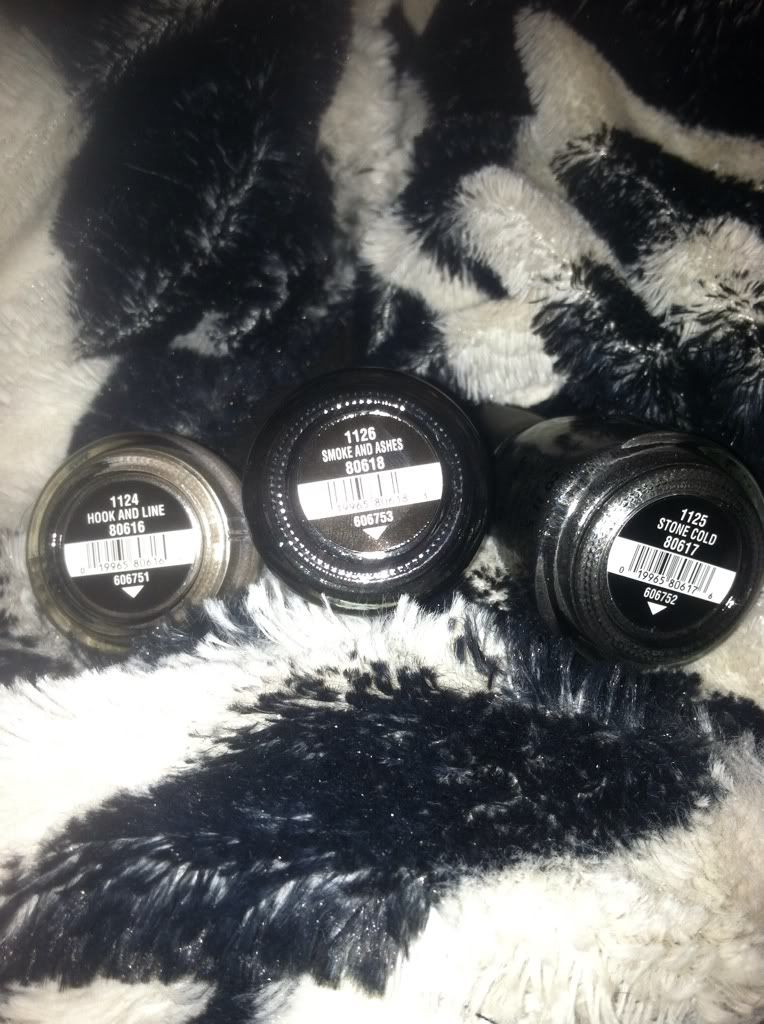 L to R: Hook and Line, Smoke and Ashes, Stone Cold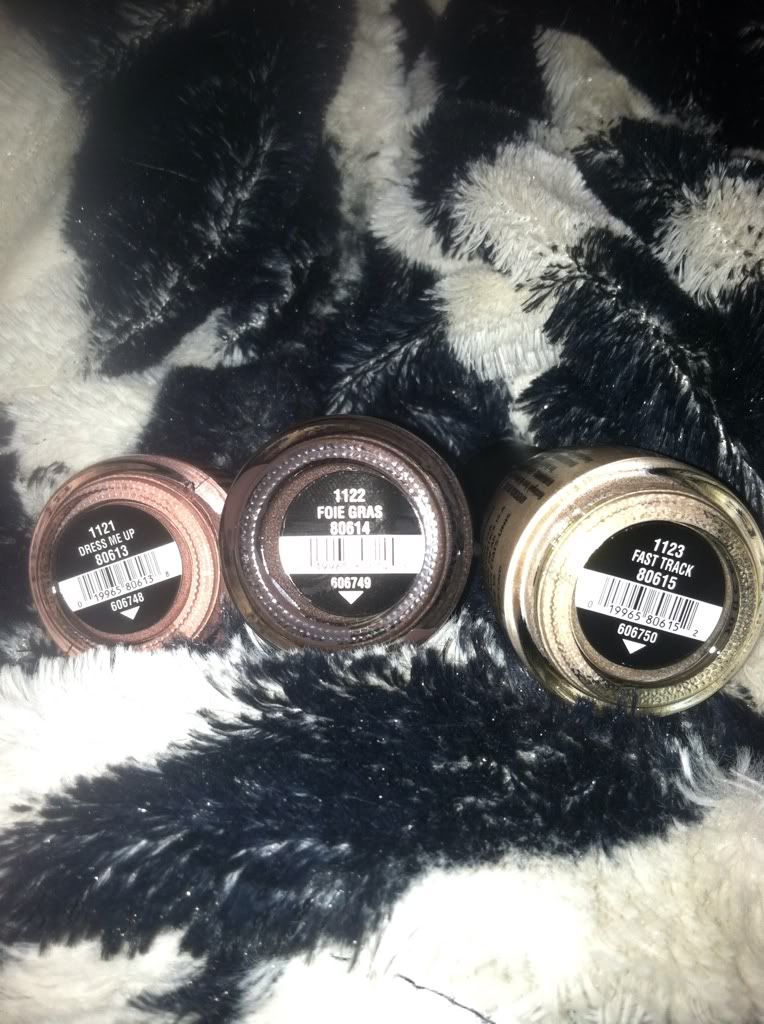 L to R: Dress me Up, Foie Gras, Fast Track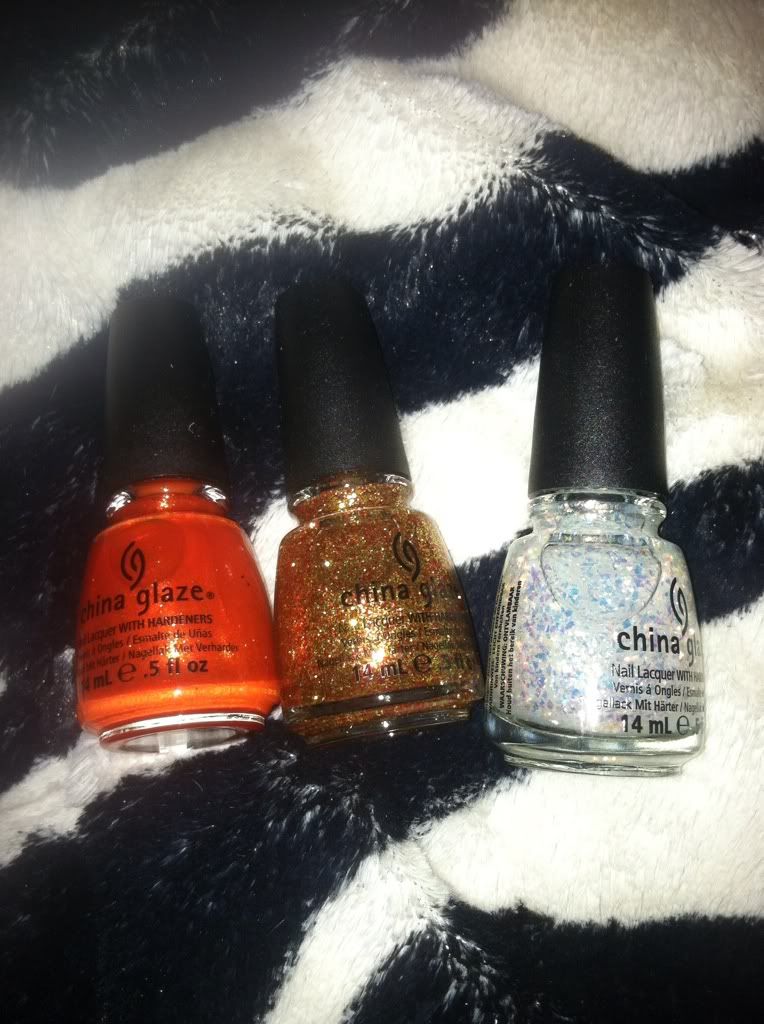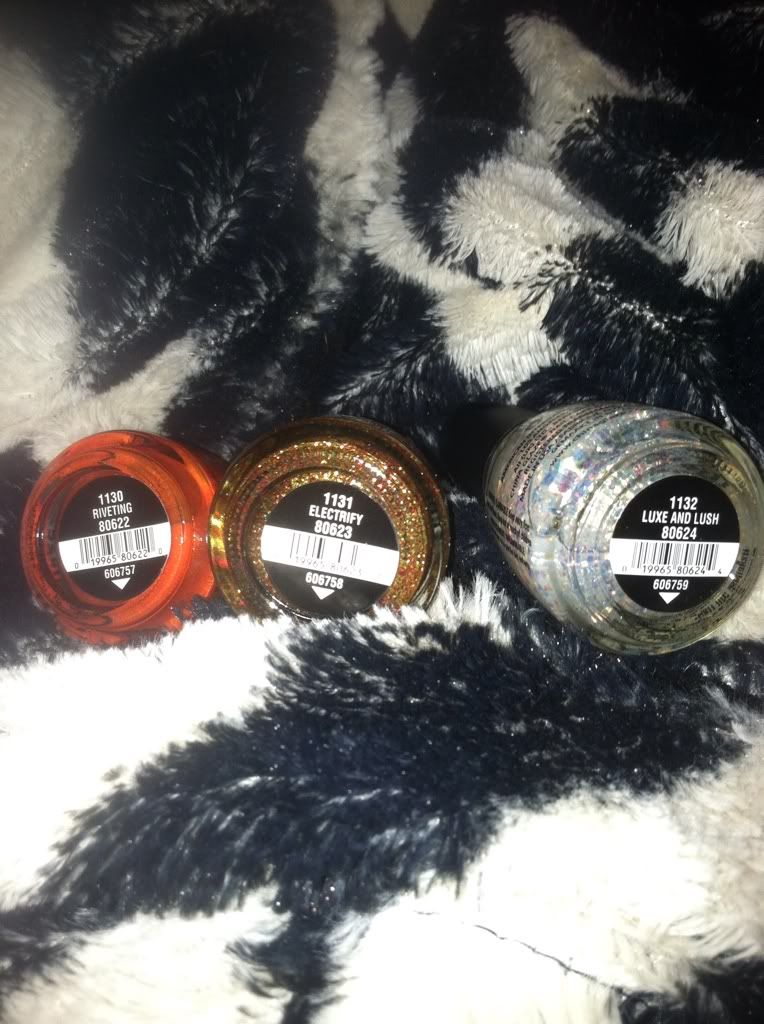 L to R: Riveting, Electrify, Luxe and Lush
So there you have it! My amazing nail mail (amazing to me!) that made me smile today. Have you read The Hunger Games Trilogy? Will you be seeing the movie when it comes out? Or will you purchase some of these lovelies? I will DEFINITELY be posting about these lovelies as I wear them... :)
Who can guess what my favorites are out of the 12?