"In a box full of Cheerios -- be a fruit loop."
Happy Sunday everybody! A couple quick housekeeping things... the winner for the Mermaids Dream giveaway was chosen by rafflecopter and it was
KB
! Thanks SO MUCH to everyone who entered and offered their feedback. I'm working on addressing everyone's feedback as it was all definitely positive. The first is that I created a FB page... not sure how well this will work for me, but you can find it
here
. Second, I'm working on the lighting for my pics thanks to the advice from
Iris
, who is quickly becoming one of my blogger besties. The only source of picture taking I have at the moment is my lovely iPhone, who's lens I just found out is scratched. My pics have had a foggy haze for the last couple of weeks, and well, that's the reason. I have a digital camera, but I left the battery charger on a cruise ship (oops!) so I'm in the process of seeing how to order a new one.
For today's post.. I have the most amazing polish for you. I've recently gotten into indie polish. I'd rather pay someone who works hard to hand make a beautiful polish than big polish brands.. I know. I'm a weirdo. My first ever indie polish buy was a huge order from
Dollish Polish
. Ever since I saw swatches of some of Dolly's polishes I knew I had to have some. Her stuff is simply amazing. So I will have a series focusing on each one of the polishes I've ordered from her, and I recently ordered more when her shop opened back up briefly. I tell ya, you gotta be with a quickness to order anything there! LOL.
First up in the Dollish Polish series is none other than Expecto Patronum. (I'm sure I spelled that wrong). This is an absolutely GORGEOUS polish. Its got a jelly/cremeish white base with blue glitter in it. It is absolutely stunning. It was perfect in 2 coats, but I'm notorious for 3. Pardon the lack of cleanup on this.. I didn't do my nails until late the night before, lol.
Natural light.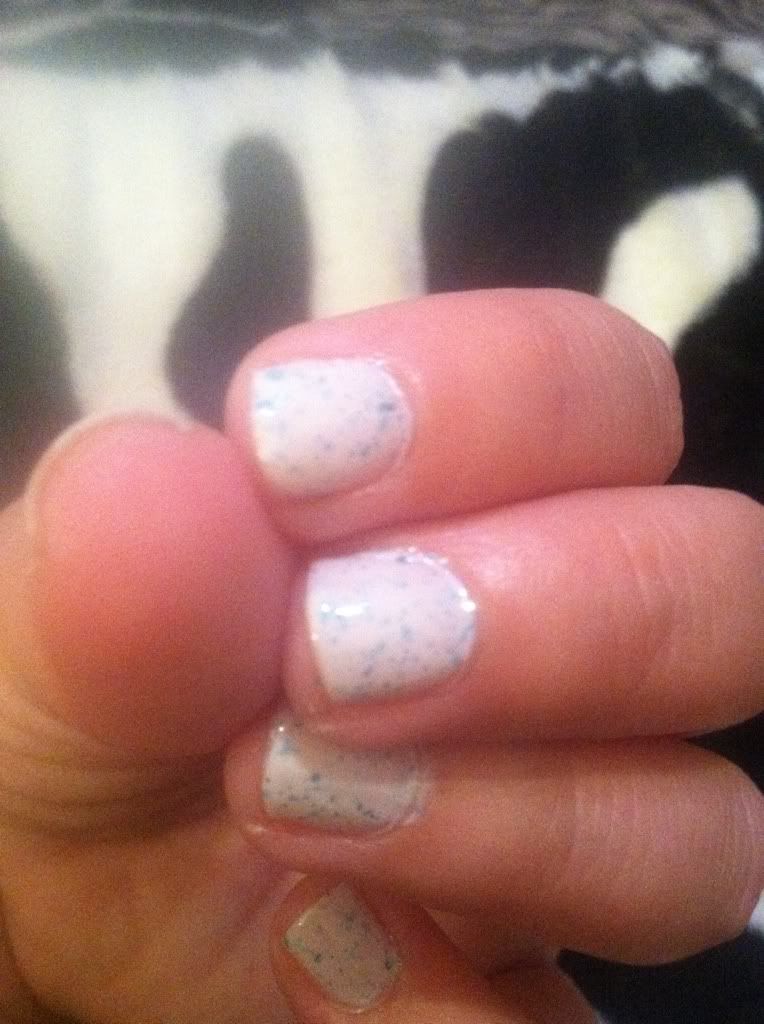 Indoor light.
Indoor light, again.
Sunlight.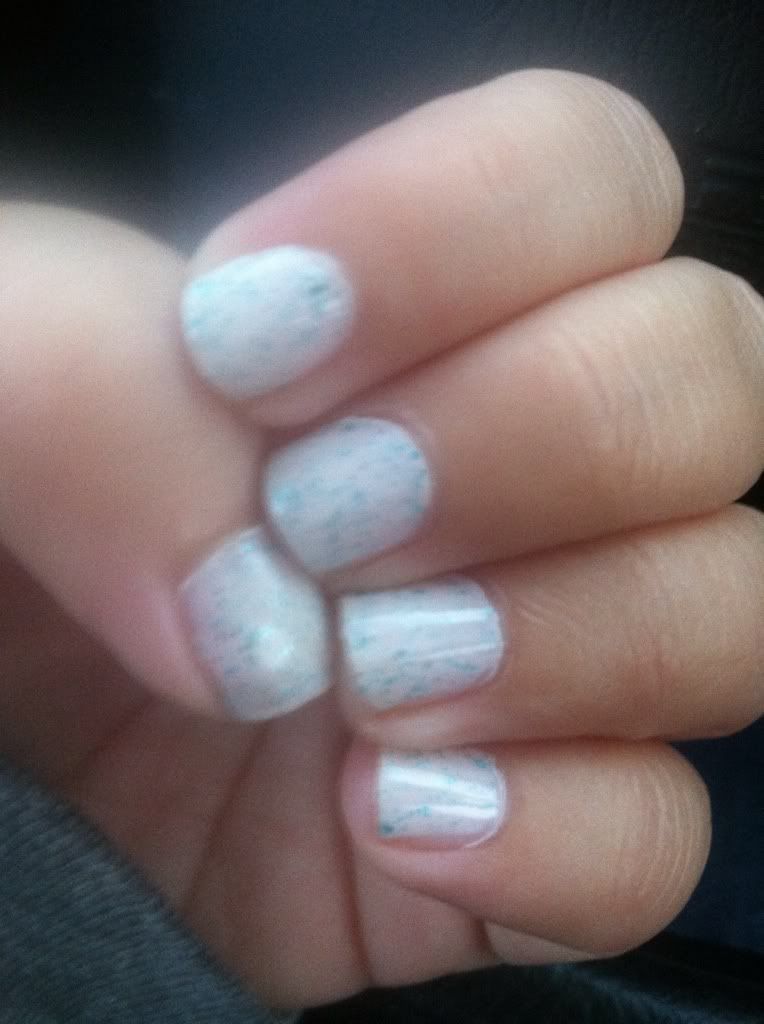 Natural light.
What do you think of this polish? Do you love it? Hate it? Are you lemming it?