People always talk about that moment when they fell for their best friend. There never was a moment for me and mine. I've always loved him.
So first things first, thank YOU to all those who have decided to follow me,.. I never ever expected to have a following, lol. This was sort of just going to be my creative outlet, but I'm so glad to have you guys :) Secondly, I've started making some edit's to my sidebar over there and made me a spiffy little blog header (Which im having a difficult time deciding which of the 3 I made to use, lol) via
Shabby Blogs
. What do ya'll think??
Today I am presenting sort of a nail fail/nail success... nail fail because it didn't turn out how I wanted it to, and I wanted to take it off ASAP before I added an element to it, and nail success because its the mani that made me comfy with sponging,.. it was only my second time, and I'm feeling more and more confident every time!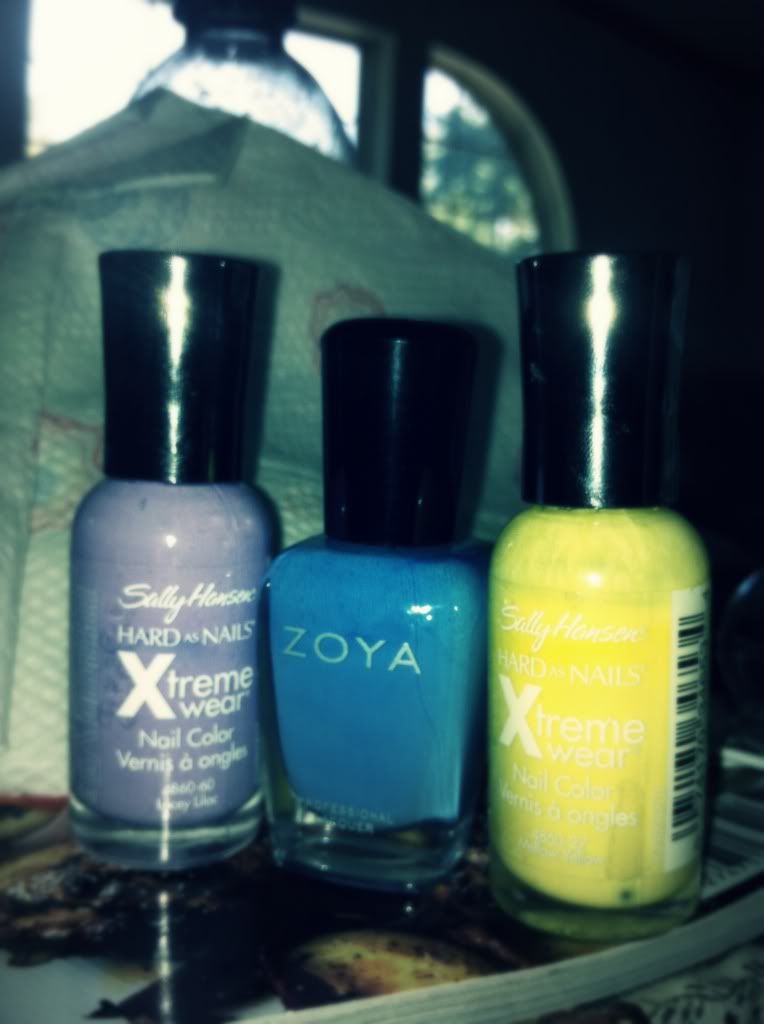 L-R: Sally Hansen - Lacey Lilac; Zoya - Yummy; Sally Hansen - Mellow Yellow
Click below to see the result!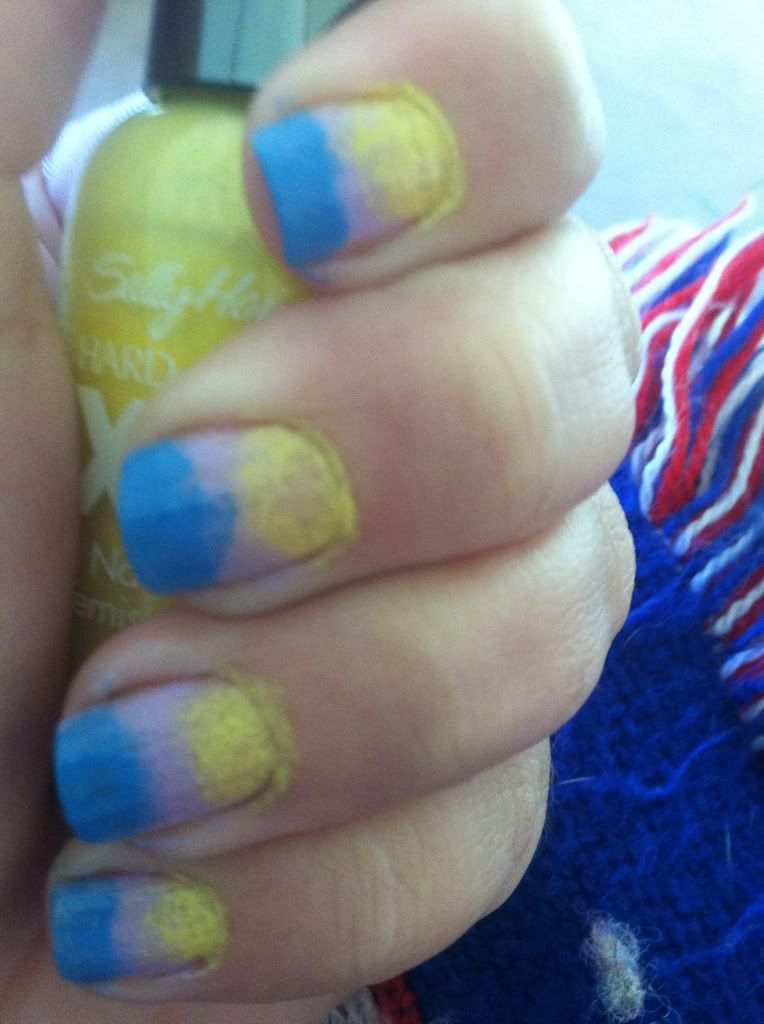 That yellow is so freakin' hard to get off! But I tried! The only thing that I hated about this, was that the yellow layer was too thin... Instead of sponging it all, I should've done 1 coat of yellow. All in all I was pretty pleased with the sponging thing, but I just didn't REALLY like this.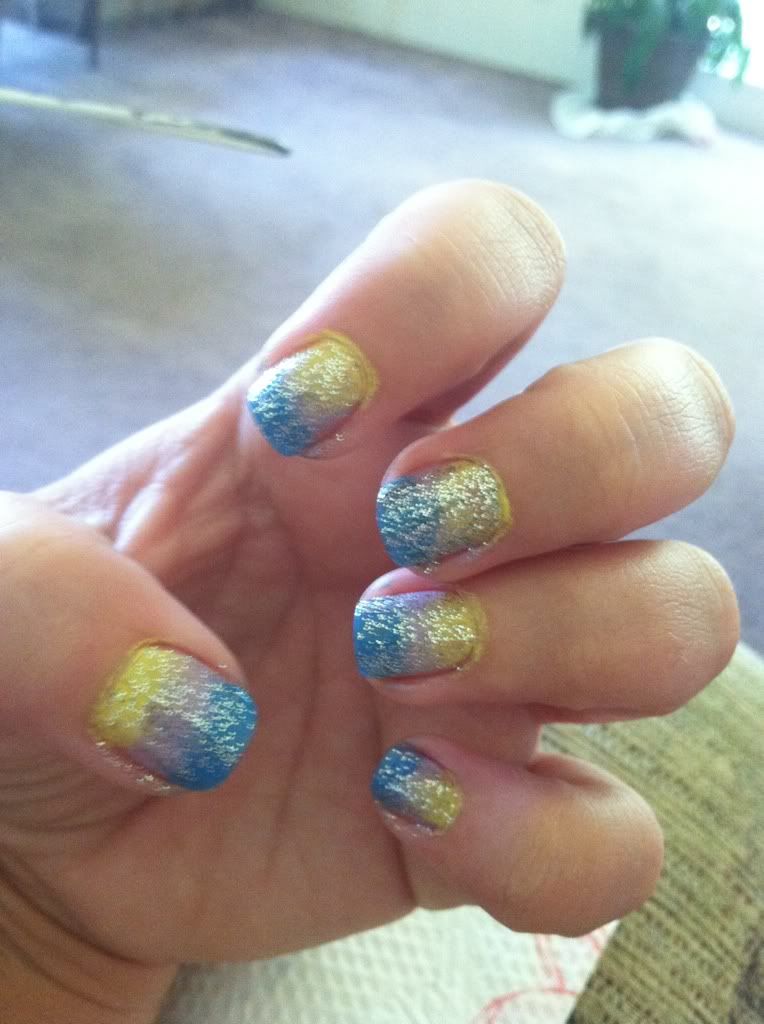 SO! I added one coat of Queen of Beauty from Sinful Colors and wound up LOVING it. I will probably try this again sometime fairly soon... maybe with different colors. I'm going to attempt to do a gradient with some purples or pinks at some point..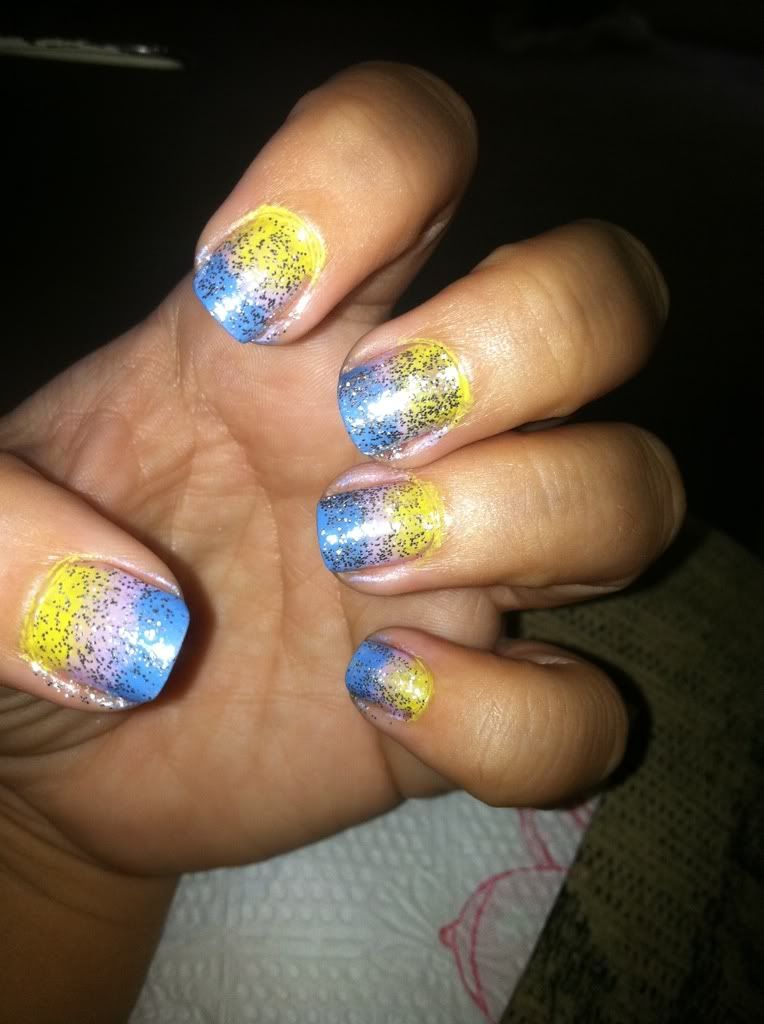 With flash! Love the glitter!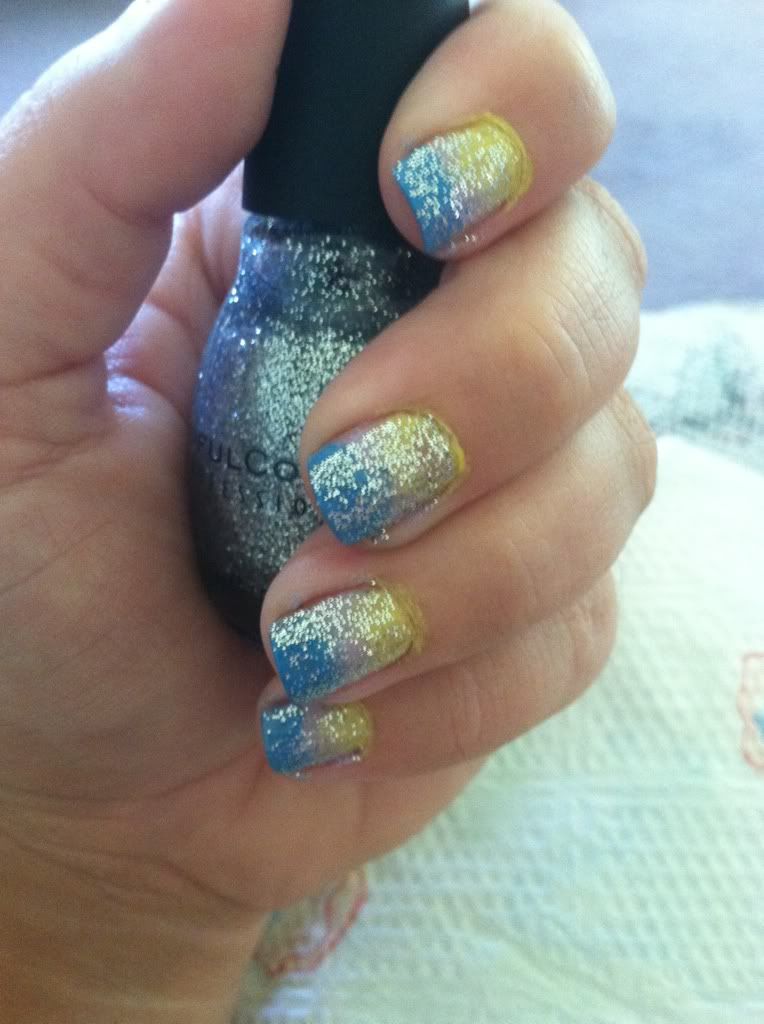 What do ya'll think?? Hit or miss? Combination of both? Happy Sunday, ya'll... hope you're having a great ending to the weekend!