"What would you attempt to do if you knew you could not fail?"
Today I have for you.... a nail fail. I have had several of them, but this is one that I actually documented. I'm not quite sure what my original thinking was or where I was going, but it turned out super ugly and messy. I think maybe I was just going for a diagonal, alternating rainbow affect.. but instead ended up with goopy sloppy lines! I wonder how it would've turned out had I thought to put black crackle over top of it... I'm not super steady with my hands anyway, my hands have shaken my whole entire life... some days are worse than others. SOOO, i'm going to blame this nail fail on shaky hands instead of lack of artistic ability... (: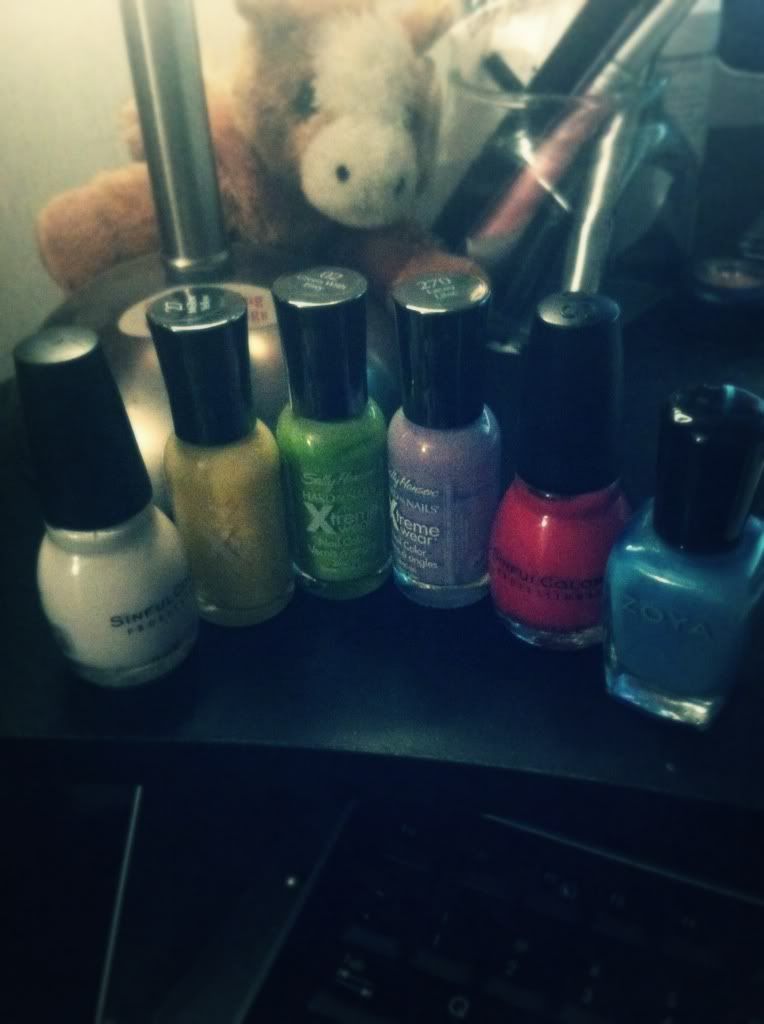 So, these were the colors I chose... From L to R we have: Sinful Colors - Snow Me White; Sally Hansen - Mellow Yellow; Sally Hansen - Green with Envy; Sally Hansen - Lacey Lilac; Sinful Colors - Cream Pink and Zoya - Yummy.
And for the nail fail....
I think had my hand been steadier and been able to do semi-straight, not squiggly lines, it MIGHT have turned out okay. I was kinda bummed that I didn't try to use CG Black Mesh over top to see how it cracked. Sigh. Hindsight is always 20/20 vision!