The truth is that our finest moments are most likely to occur when we are feeling deeply uncomfortable, unhappy, or unfulfilled. For it is only in such moments, propelled by our discomfort, that we are likely to step out of our ruts and start searching for different ways or truer answers.
I cannot seem to stop using CG Midtown Magic... it seems to always find its way into my mani's lately,.. I think I need to lock it away somewhere safe! However, Midtown Magic did not make it into the below bottle shot... and, you gotta love the random places I take pictures, lol... I don't have anything setup at the moment for my pictures, so I take them wherever I can!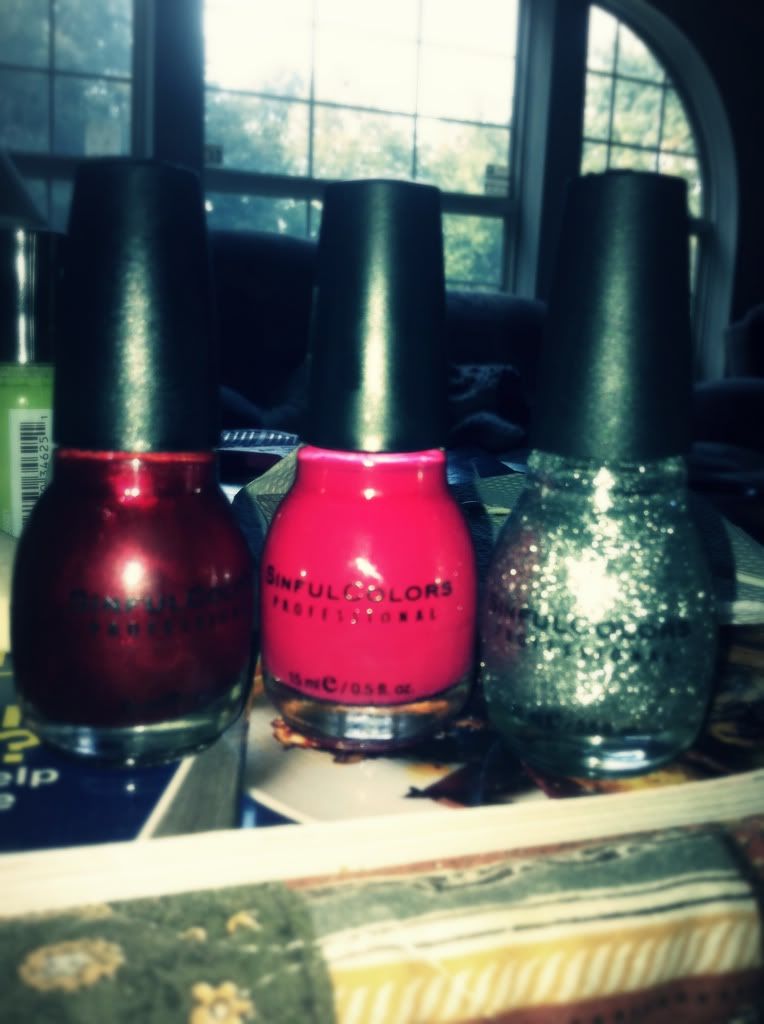 L-R: Sinful Colors - Sugar Sugar; Sinful Colors - Folly; Sinful Colors - Queen of Beauty
And the result?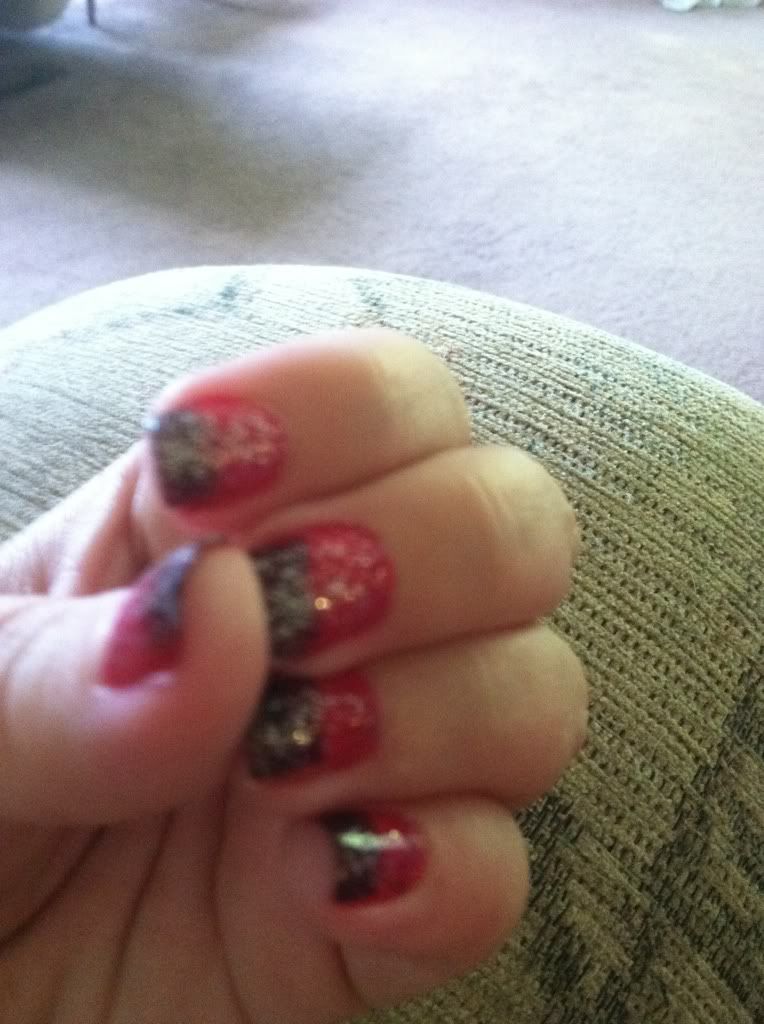 2 coats of Folly, some sponging of Sugar Sugar (which you can BARELY see) and sponging of CG Midtown Magic... followed by one coat of Queen of Beauty,... I'm sure ya'll are noticing the glitter trend, eh?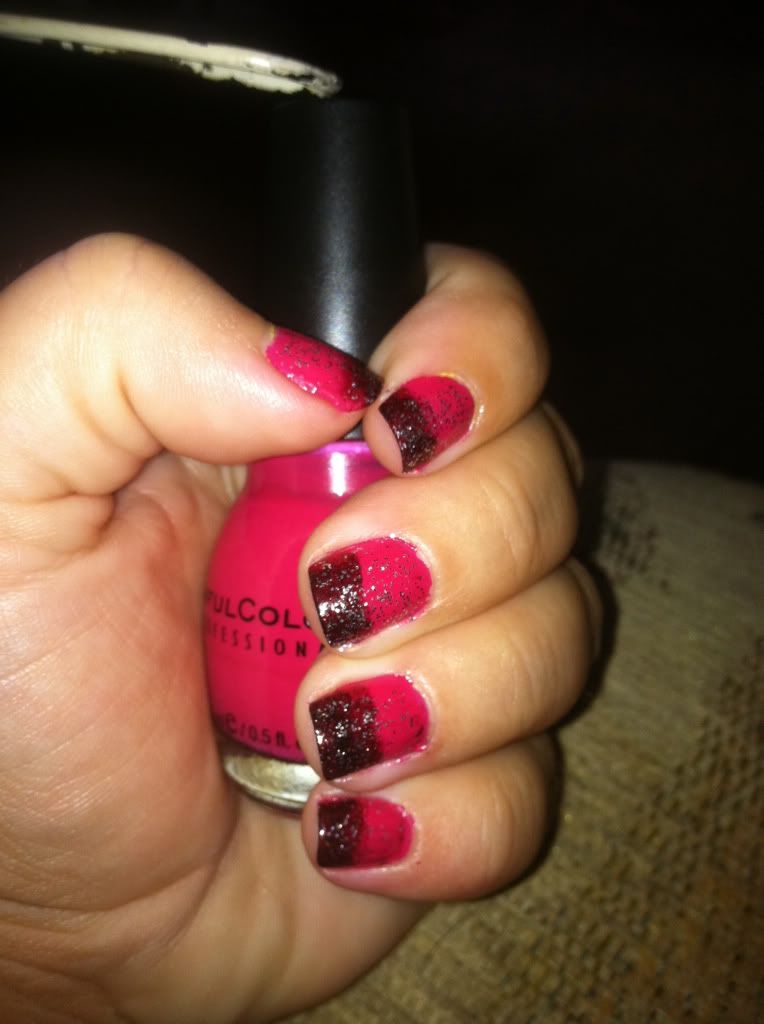 Bottle shot w/flash... cleanup of Folly was a bit of a pain for me,... but all in all I liked this one.
Bottle with no flash.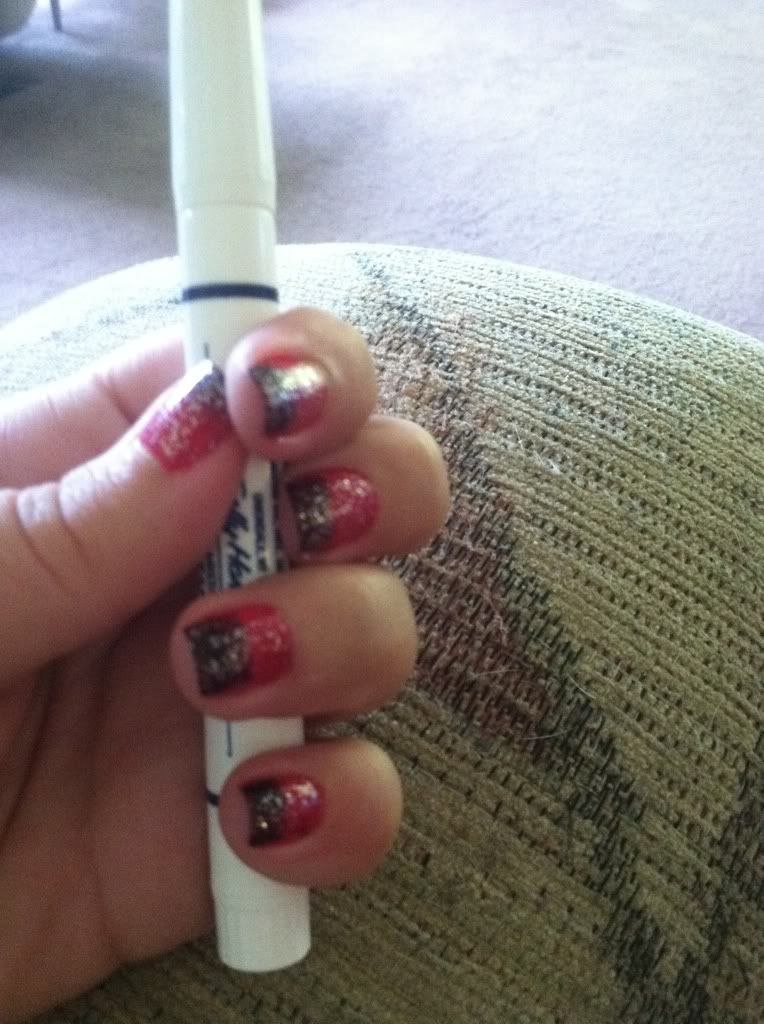 PLEASE behold my new favorite tool EVER!! The Sally Hansen Clean-up Pen... seriously. I am HORRIBLE with q-tips and polish remover, THIS takes all the fuss out of it for me. You basically hold it like you would a pen.. and run it across your skin where you need to clean-up. I was so excited when I discovered that this actually works well, lol.
I hope everyone is having a happy weekend... what do you have on your agenda?