"Only a few find the way, some don't recognize it when they do; some… don't ever want to." -The Cheshire Cat, Alice
Happy Monday everybody! I hope you had a fabulous weekend! I'm going to continue to try to keep up with this posting almost everyday thing, but I can't make many promises. I work 10 hour days then get home and just wanna go to bed... not paint nails, haha. I had been painting my nails at work, til the love of mine started having asthma attacks.. and I don't think its fair for me to be painting my nails but telling others they can't SO. Its few and far between for me to get a new mani in, but I will try!
Ya'll know how much I've been loving Midtown Magic by China Glaze,... I think its been on my nails in some form since I got it.. so today I'm gonna show ya'll some things I did with it... Warning, this is kinda picture heavy.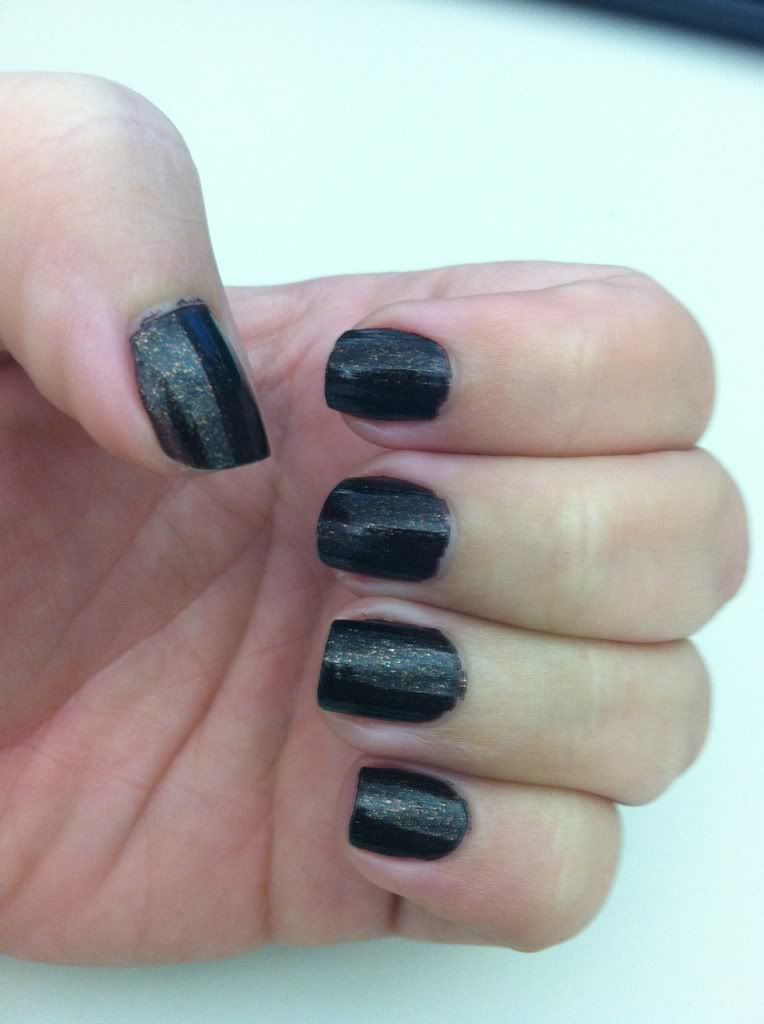 Midtown Magic all by itself..
And holding my favorite top coat of all time.. so shiny!
ANNNDDD.. we have Dorothy Who? by CG over Midtown Magic,... I LOVED this combination... I think its one of the more favorite ones I've done lately.
Blurry in the sun.... LOOK at that sparkle... I dont think that Dorothy Who tops Absolutely Alice by OPI, but I'll have my own comparison coming up on that.. someday.
Non-blurry in the sun... lovvvee.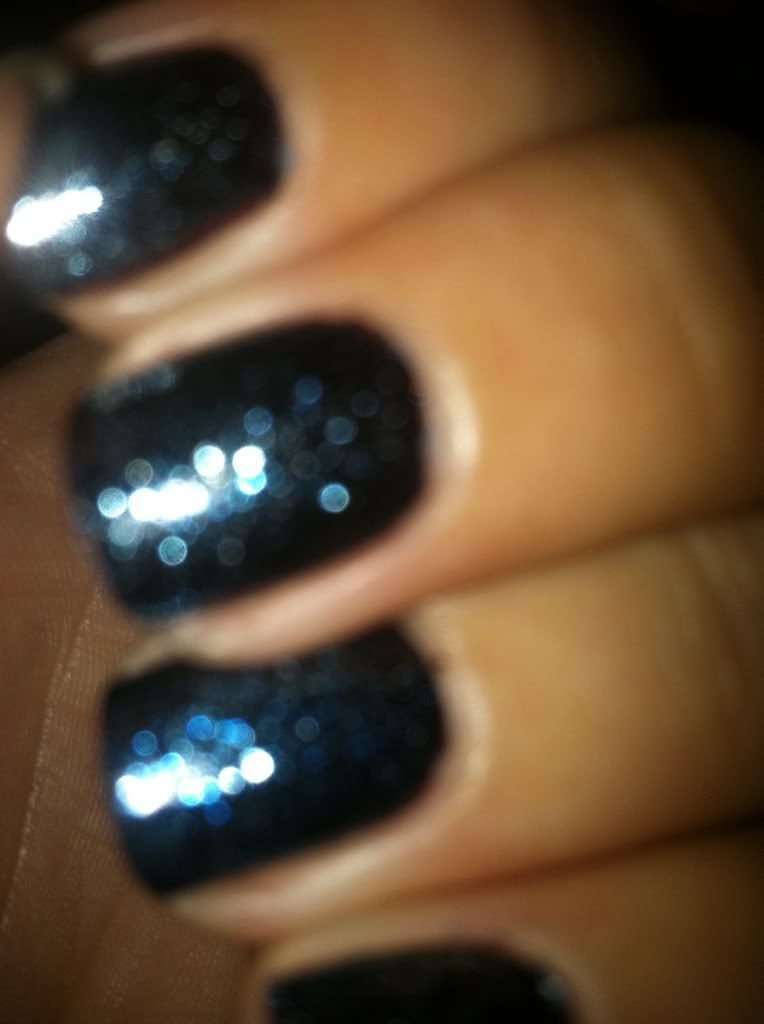 closeup with flash.. sorry ya'll.. i just love this!
After loving this so much, I wanted to try to extend this mani for a day or two... so I decided to try Crushed Candy by CG over top of it to make it crackle,.. I failed at it... Miserably.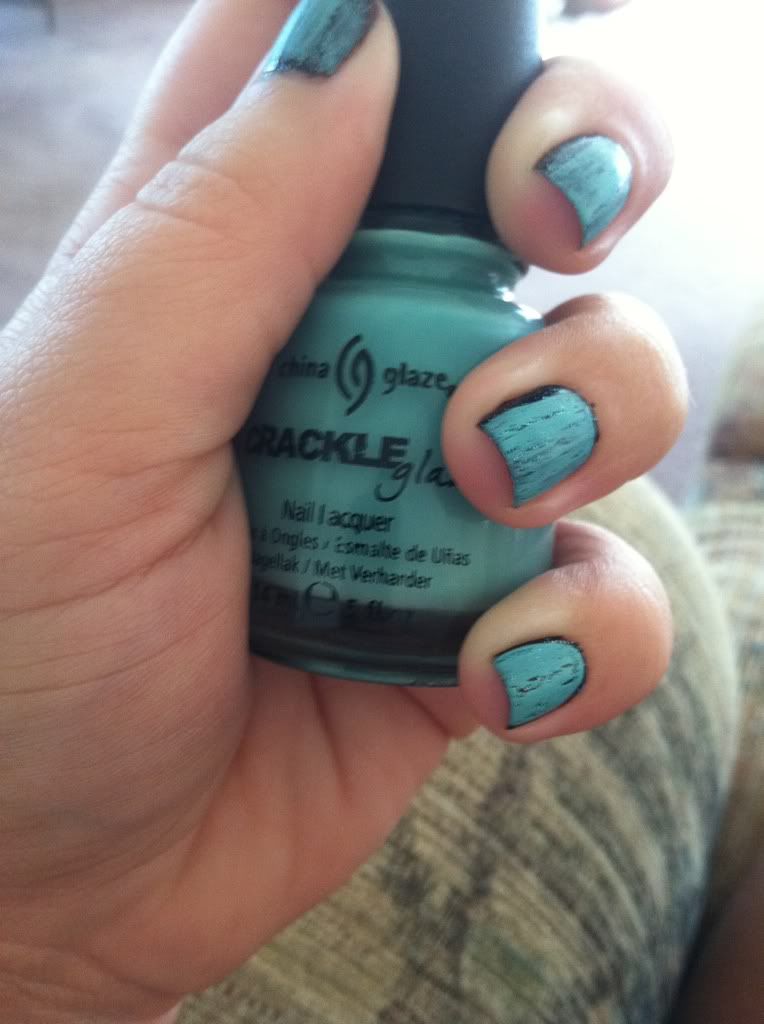 This was the result... I put TOO thick of a coat on top, and it did not crack right at all. I've done crackle over glitter before, miraculously... so I don't know what happened here..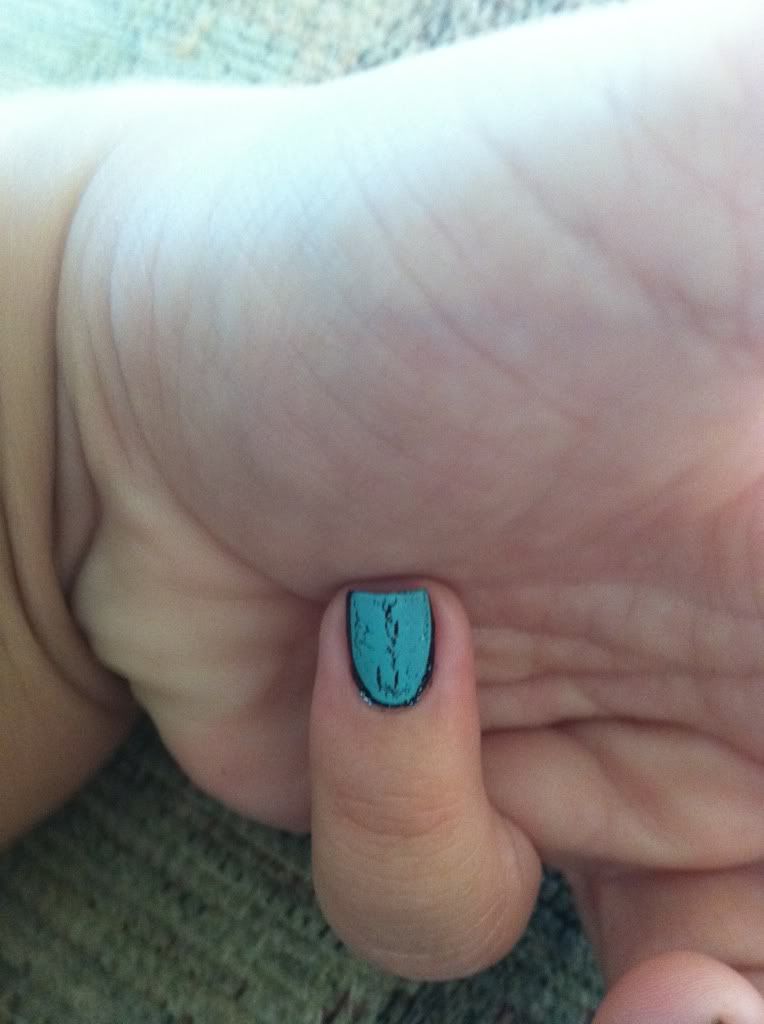 My pinky was the best one.. you can't really see the glitter in this picture, but it was super pretty... ah well. Can't always have what we want, I suppose. Sidenote: Crushed Candy IS pretty much For Audrey,... just in crackle form.. so excited am I!
Sidenote: who can tell me how to get a transparent signature? The whiteness behind my signature is starting to drive me bonkers!