"Tough times don't last... but tough people do."
Today I have for you... my birthday mani (even though my birthday was the 4th!)! My awesome friend Summer gave me some color club polishes for a birthday present, so I wanted to try them out first chance I got, and low and behold it was my birthday night... I didn't do anything supa fly or fabulous, because ya'll, I'm still new at this and learning, but I came up with something that suited me and my personality.
This is the lovely set she got me! I LOVE these colors,... well for sure the two that I've used I love. Do these have names? I couldn't find them, but I used the dark grayish color on the end, and the pink!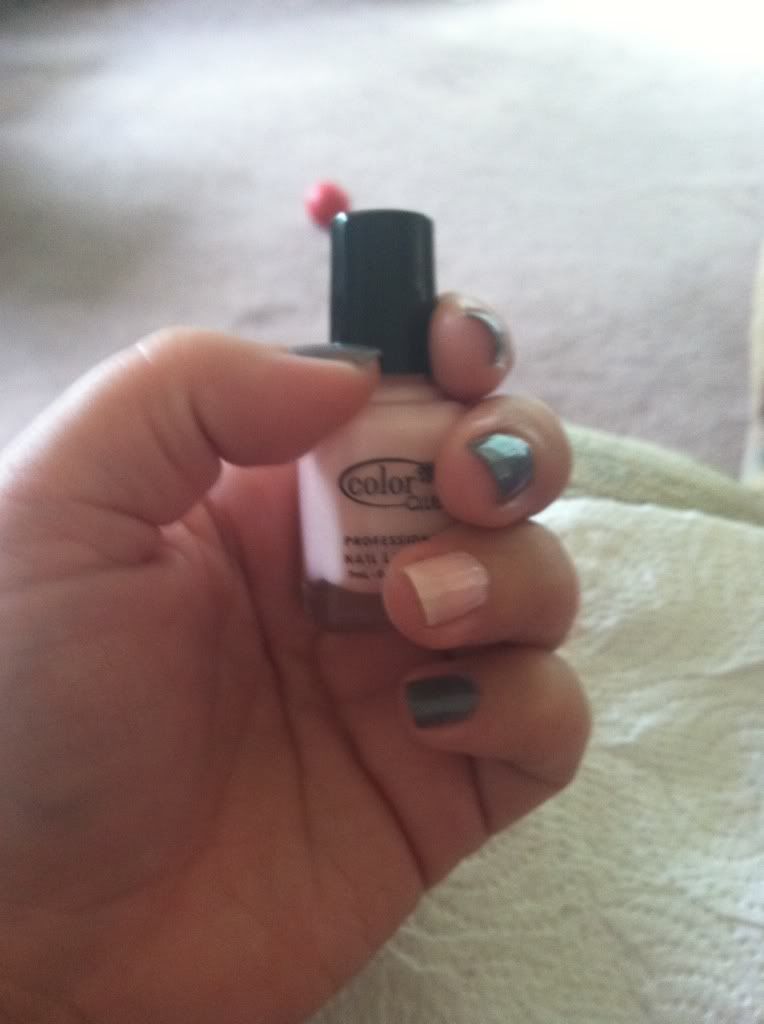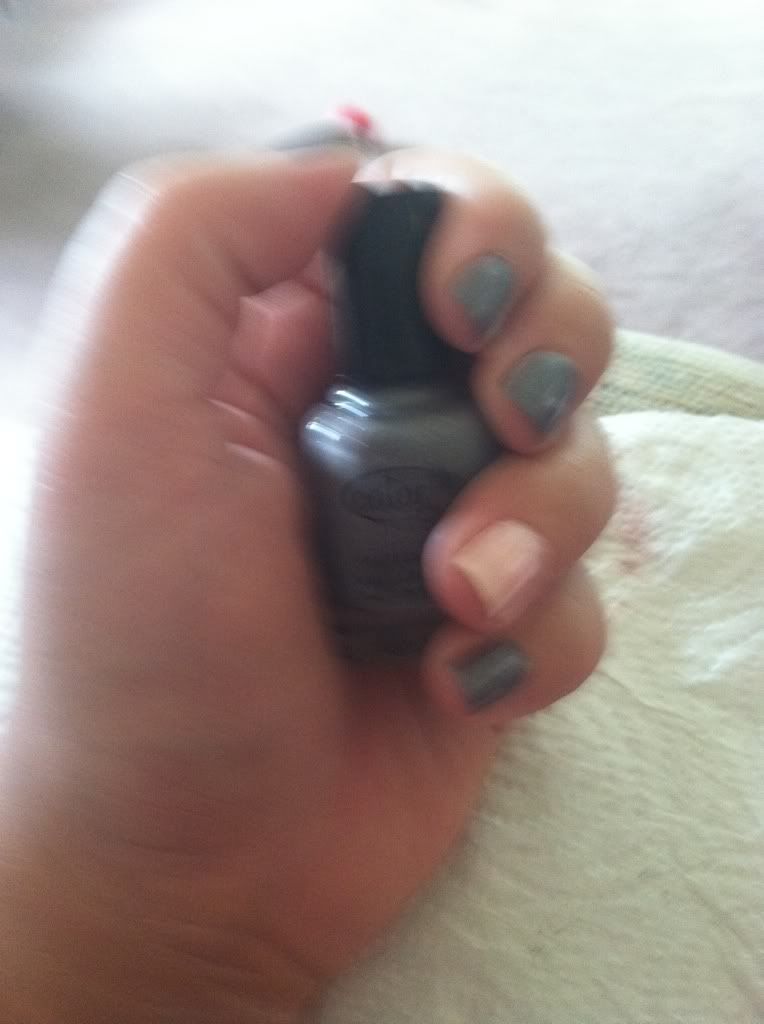 My apologies, I didn't realize these were so blurry til I got them on my PC,... and its obviously too late to take new pics, haha. But basically, I did all but my ring finger in the grayish color. And of course an accent nail. But.. as much as I loved this.. it just didn't have what I wanted on my birthday..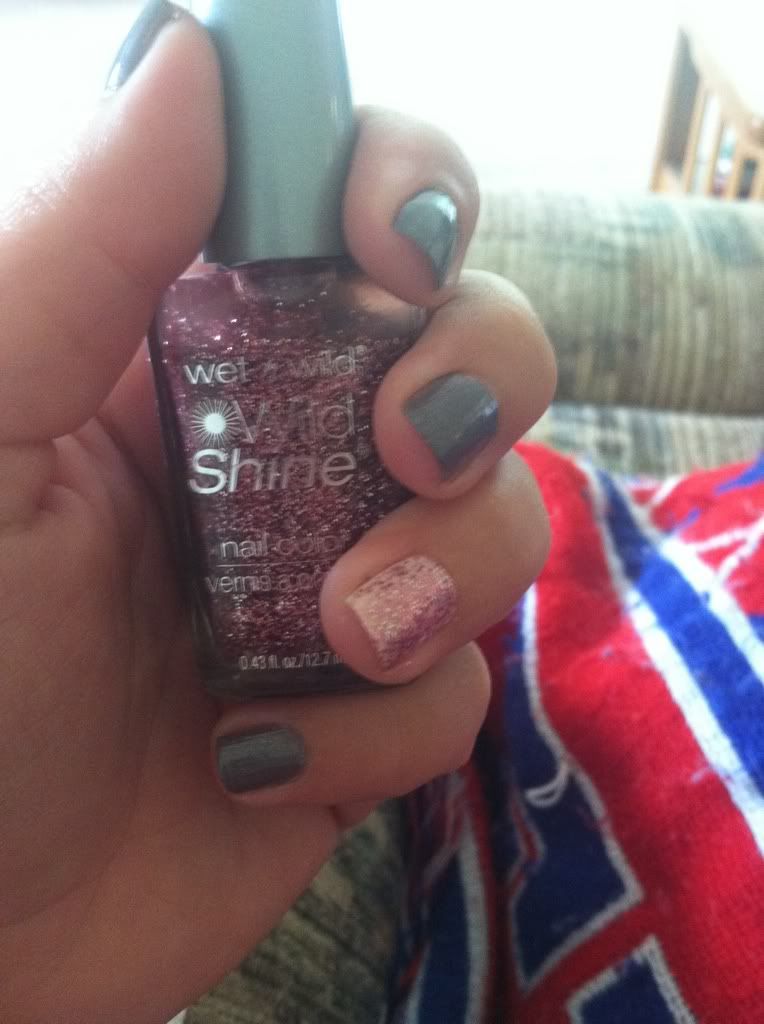 Enter Spark by Wet N Wild! Ya'll know I'm a glitter addict! I had to have SOME glitter somewhere.
All in all, I liked this one... I only wore it for my birthday though. I'm interested to see what my little brain will conjure up next for these color club polishes. This was honestly the first time I'd ever used Color Club and must admit, they are impressive! Can't wait to get more!