"Follow your bliss and the universe will open doors where there were only walls."
~Joseph Campbell
Today I've decided to feature my go to color; my favorite in the entire world (at the moment); For Audrey by China Glaze! For Audrey is absolutely my go to color. When I have zero inspiration for what color I want to wear that day, its always this one. I wear it on my toes constantly! I must give credit where credit is due, however, and say that if Summer over at
Groupie Glam
, one of my dear dear friends, hadn't told me to look at swatches of it... I NEVER would've purchased it. I just never would've thought it was appealing... But, how clever of CG to also make For Audrey into a Crackle and call it Crushed Candy. But, crushed candy, has been in my crackle/shatter collection for awhile, and I've yet to use it.. maybe thats my next mission...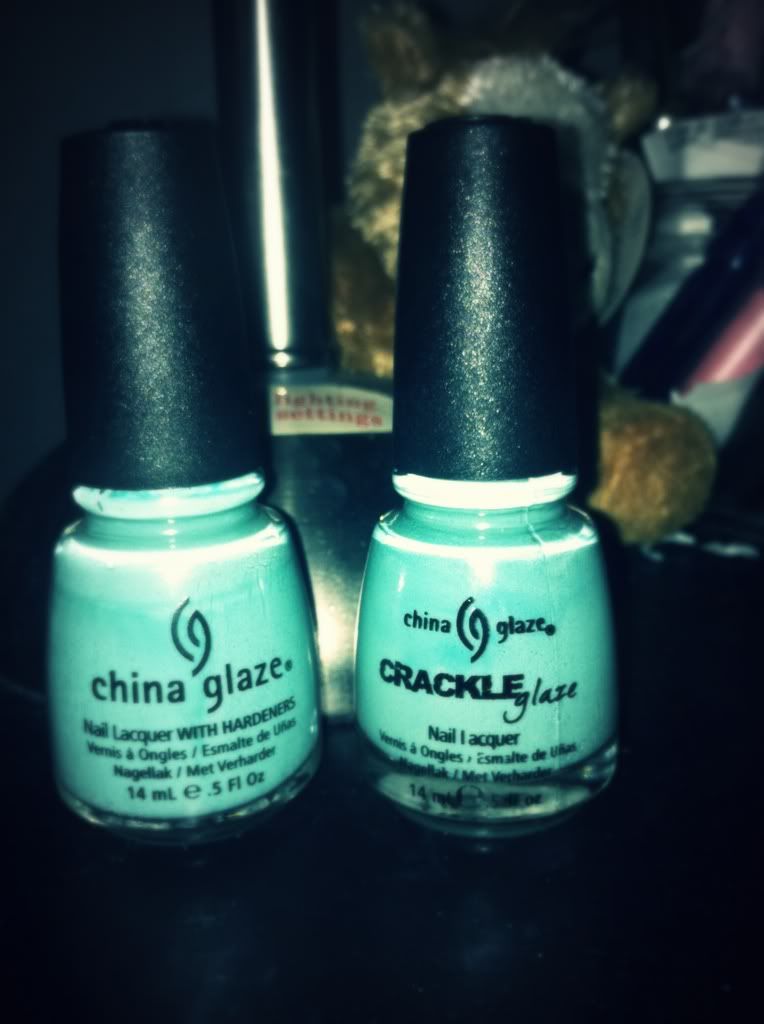 SEE! they are exactly the same! Was I the only one that didn't notice this until I had both For Audrey and Crushed Candy in my stash?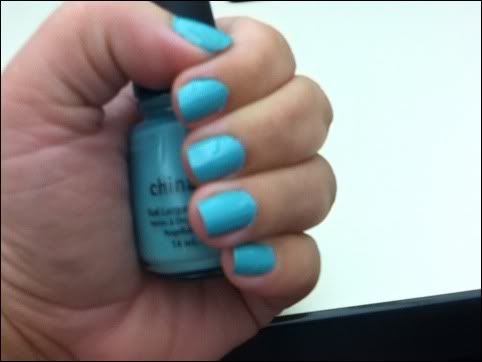 Here it is all by itself,... sigh. I just absolutely love this color. Maybe because I have fancy dreams of maybe getting a Tiffany ring from my prince charming someday?!
and this, my friends, is one of my absolute favorite ways to wear this polish... with OPI Silver Shatter on top! I came up with this idea one day when I was staring down at my stash of polish and knew I wanted to wear For Audrey but wanted to spice it up a bit... the affect was amazing and I got SEVERAL compliments on this mani. I actually wore it for days.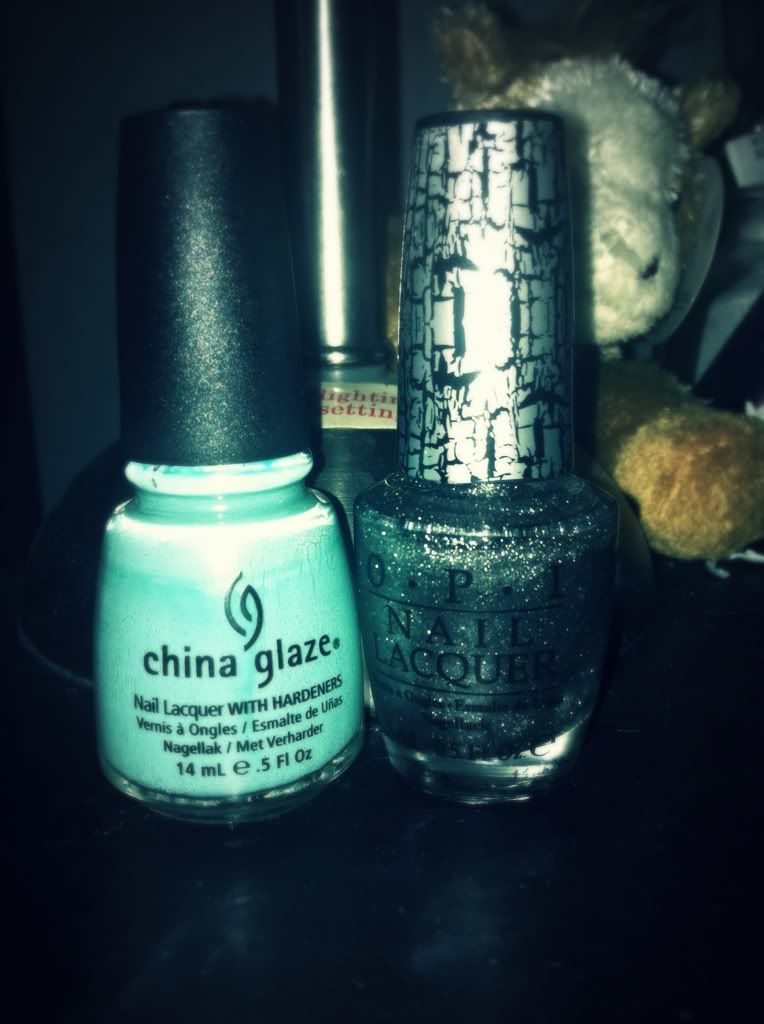 With flash. Absolutely beautiful to me! So basically, this was just base coat of Gelous, 2 coats of For Audrey, one coat of OPI Silver Shatter, and no top coat.
So,... what do you think? Hit or Miss?