"In everyone's past there is a love they can't get over and a summer where it all began."
Happy Monday everyoneee! Today I have for you one of my new favorite mani's.... I recently went a little crazy in a blog sale, and got my hands on some of the
Wet N Wild On the Prowl
collection! I've not been able to find it anywhere around here, so I don't know if I'm just looking in the wrong CVS' or what. I combined one of my favorite polishes with
Tangled in My Web
.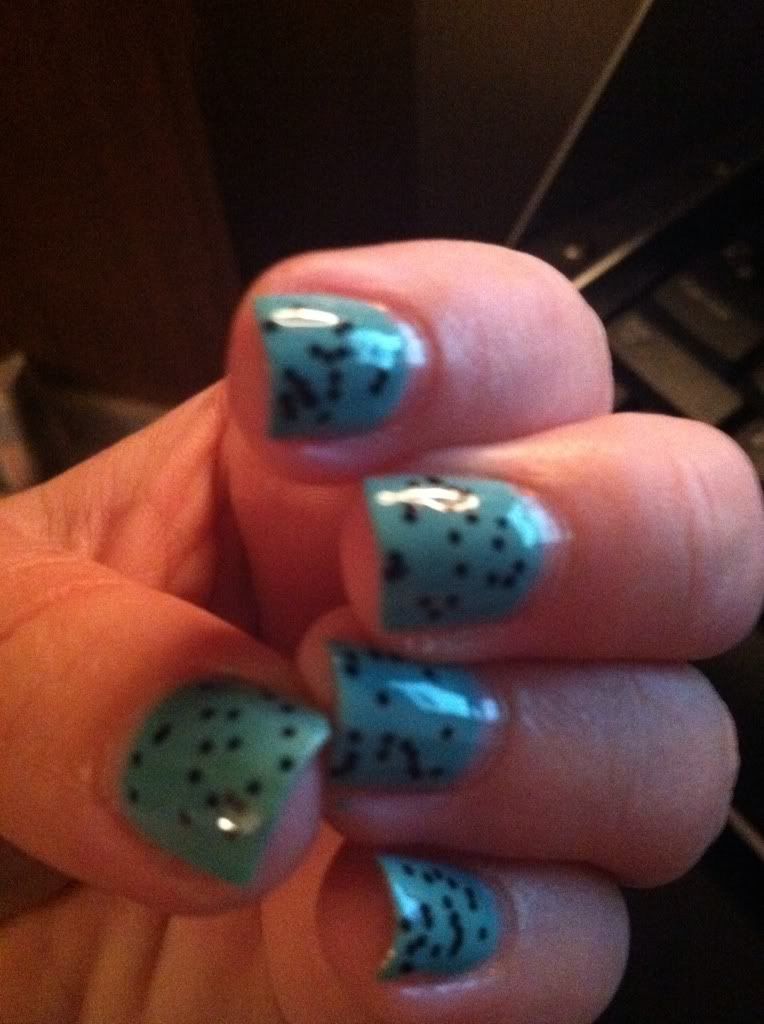 China Glaze For Audrey and Wet n Wild Tangled in my Web! I LOVE LOVE LOVE how tangled in my web looks! Its amazing! The glitter itself is a little hard to place, but I managed to get it where I wanted it. I kind of just had to dot it on, so to speak... but I love love love it!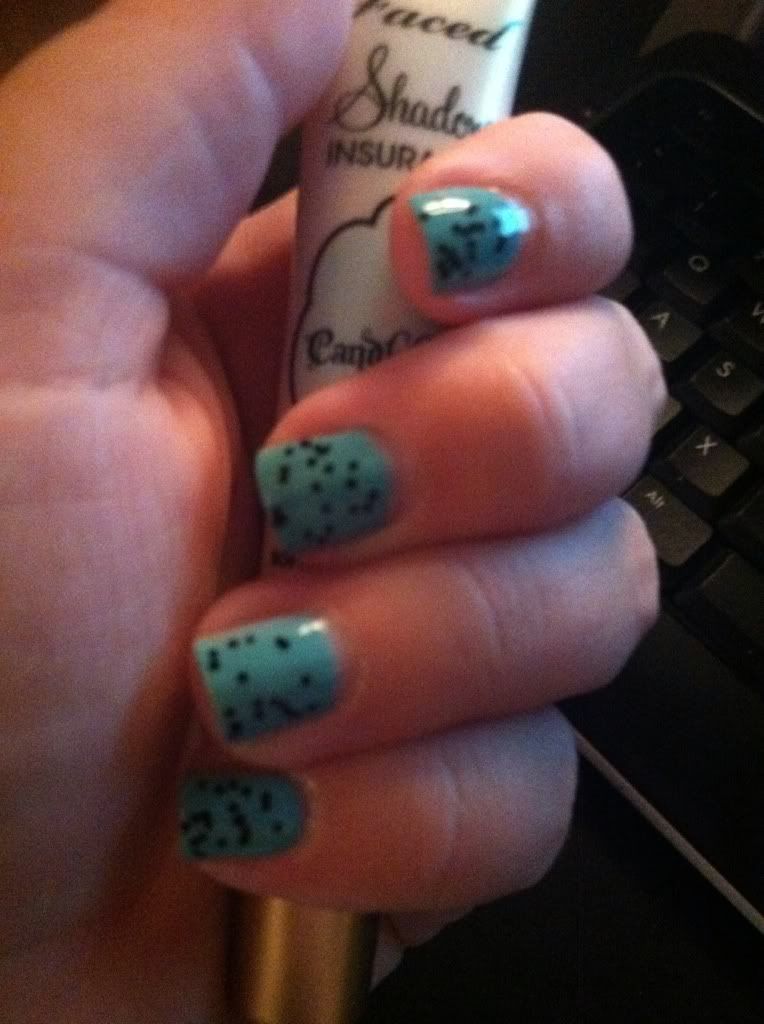 Holdin' my new favorite eye shadow primer! Too Faced Shadow Insurance in Candlelight!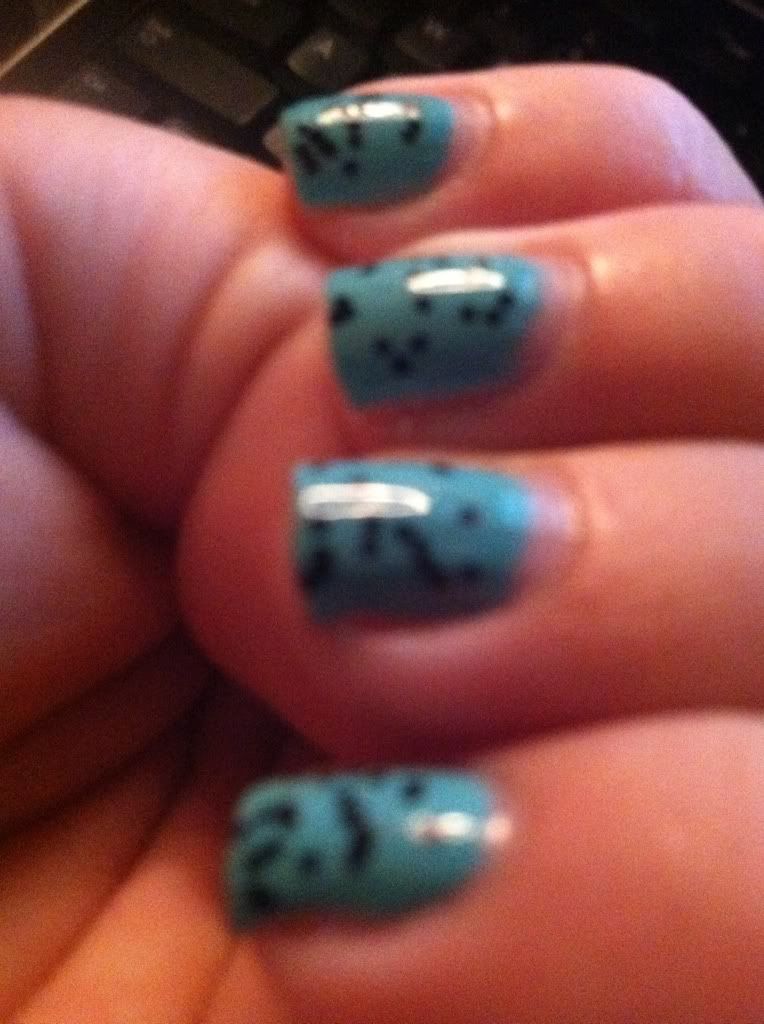 sideways shot!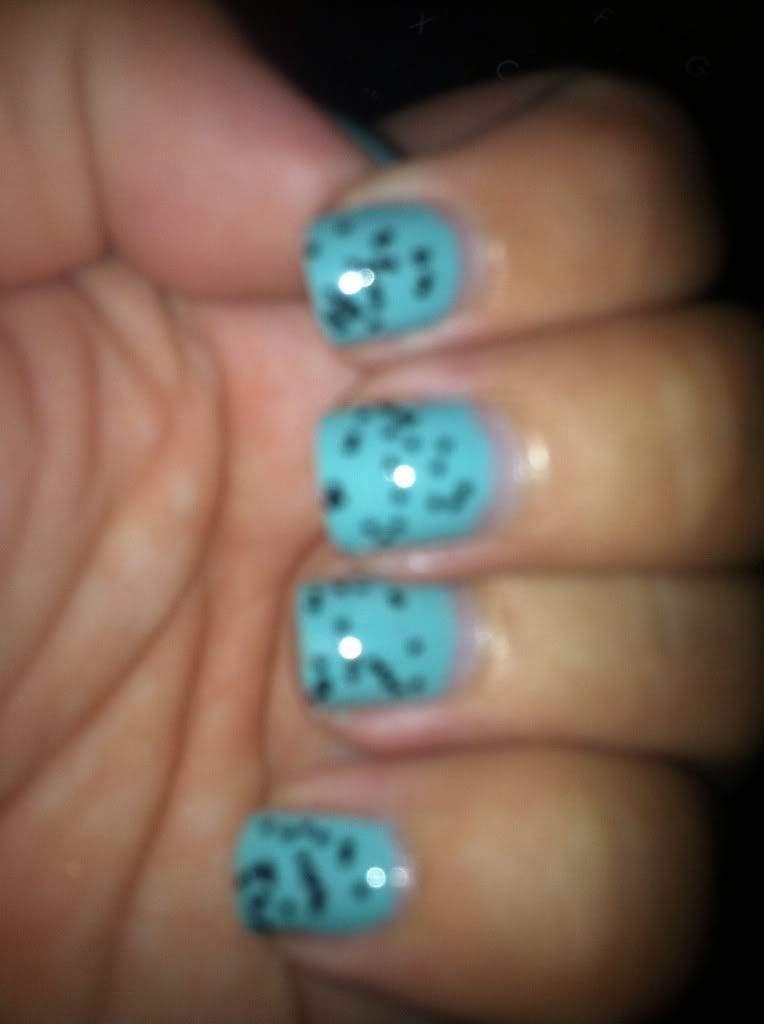 Blurry flash... look at all that black dotty goodness!
How is your Monday going? Any plans for today? Is anyone else watching the series The Walking Dead? I'm obsessed!!