"True love cannot be defined by any means. It is a cluster of adjectives. It's crazy, passionate, complicated, painful, but most importantly --- true love is real. It's that feeling of being inexplicably drawn to another person. Love isn't finding someone who you can escape reality with, its finding someone who makes your reality worthwhile."
Happy Wednesday to everyone! Today I have for you... dun dun dun: PINK! I know such a change up from my glitter vampiness,.. but. Something really fabulous and special is happening at my work tomorrow,... we're having what we call a "Pink Out day",... if you wear pink, you get to be casual for the day and at the same time support the Susan G Komen For the Cure Foundation,... I think it is something incredible for us to be doing,... we've had all kinds of fundraisers and stuff, all monies donated go to the foundation. So in honor of wearing pink tomorrow, I knew my nails just HAD to match somehow.. so today I present to you, China Glaze Strawberry Fields. I was in Sally's the other day because I got my 15% off coupon, and I saw this polish on the shelf. It's a polish that benefits the Susan G Komen foundation, and after I saw the color in the bottle, I fell in LOVE... however, I did not realize just how much more in love I would fall, until I put it on my nails.
Unfortunately, my pictures could not capture all the beauty of this polish and since there is no sun right now as its night time, I can't take sunlight pictures.... just believe me and trust me when I say that this polish is stunning. It applies like a DREAM and has gold flecks in it.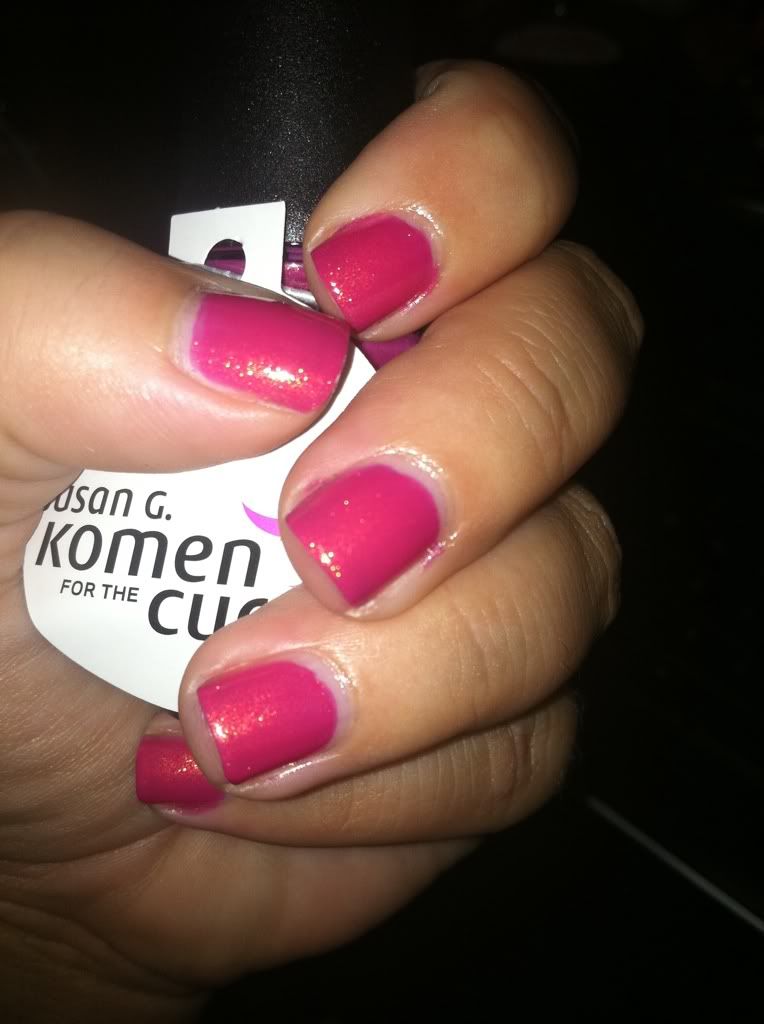 Bottle shot with flash! You can kind of sort of see the gold flecks in there... this is absolutely my new favorite pink polish.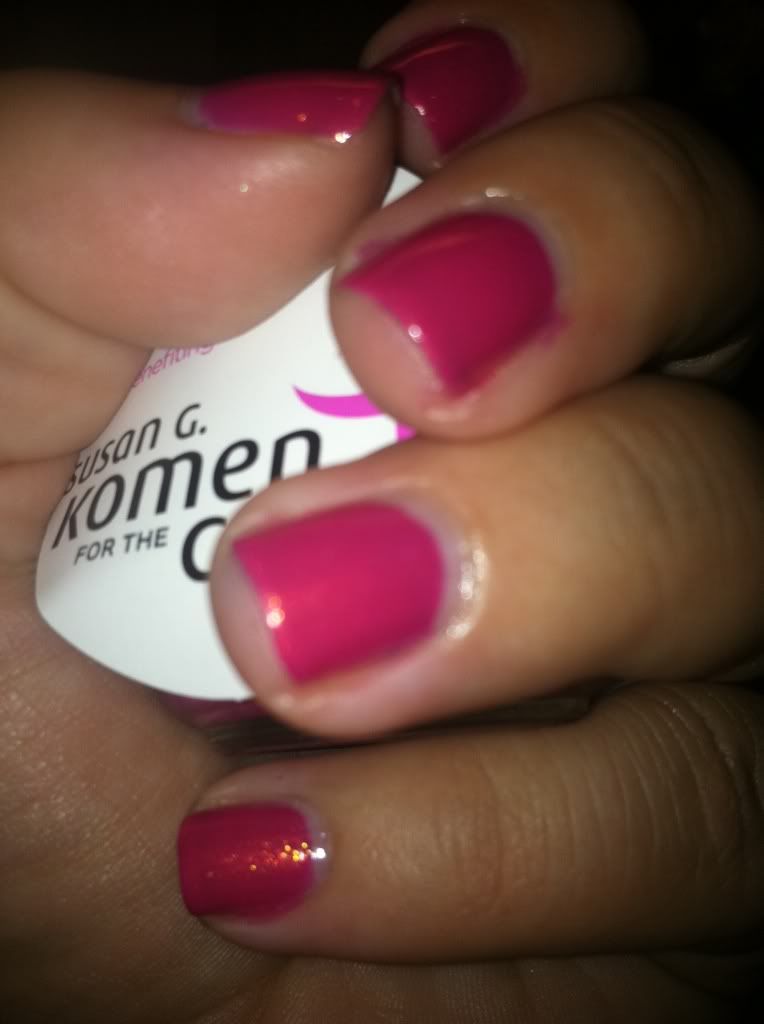 Closer up... look at the pinky!
Bathroom lighting.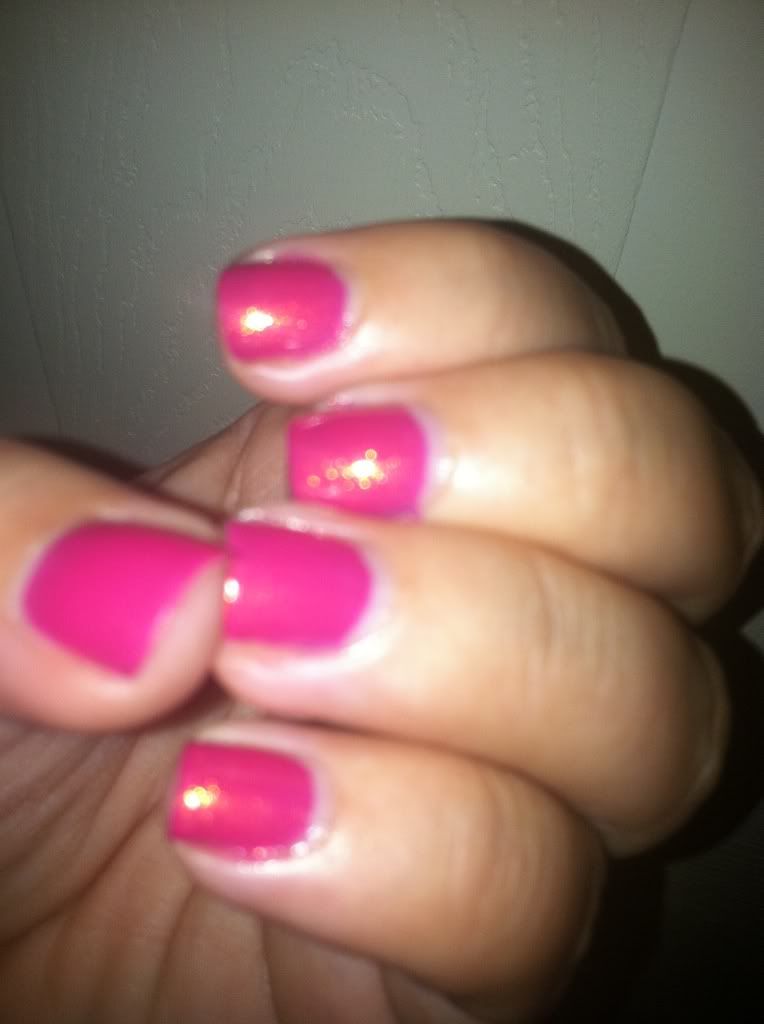 Bathroom lighting with flash... AHHHH look at all those AMAZING gold flecks or WHATEVER the proper polish term is! i'm in LOVE.
What do ya'll think? Do any of you already have this?
ps. i filed my nails down :'( I don't know if you can tell but they gradually got shorter over the last few posts,... they were starting to drive me crazy.