"The fishermen know that the sea is dangerous and the storm terrible, but they have never found these dangers sufficient reason for remaining ashore." -Vincent Van Gogh
Today, tonight rather, I have for you Facets of Fuchsia from the Revlon fall collection,... I LOVE this. However, I have not used it by itself.
This is:
-Basecoat
-One coat of Ebony Hates Chris
-One coat of Poshe
-Two coats of Facets of Fuchsia
-One top coat of Poshe.
My indoor pictures do not do this justice, but I absolutely loved this. Next I will attempt to see what it looks like by itself. I keep hearing this is a dupe of Bad Romance by Deborah Lippman,.. which.. from what I've seen swatched on other blogs, I think could be true, so this would be a low cost alternative..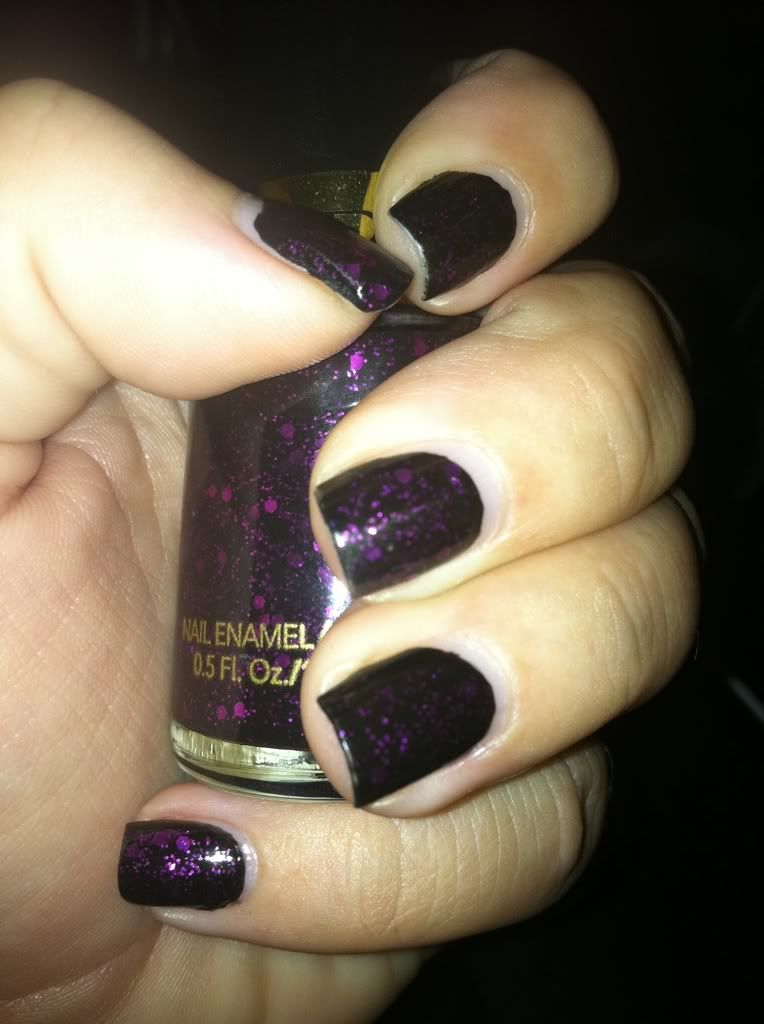 Indoors w/flash.
Outdoors, no flash.
Outdoors w/flash.
Pretty simple, but I like it... I'm a fairly simple girl since I'm not big on trying the nail art thing, yet.. which I'm thinking about actually trying soon. Also thinking of trying stamping; those of you that stamp, what do you recommend to get started? I know its a learning process...
I hope everyone's weekend is off to a great start,... got any special plans? :)