"Do or do not. There is no try." -Yoda
One of my girlfriends, Marissa, had her baby shower on Sunday,... so I had to do something blue. Her baby shower was amazing, and I enjoyed spending time with some of my best friends, including the mommy to my new little niece due in December. I can't wait for Marissa to have little Wyatt, though. He's due November 23rd!
This is how it started:
-One coat of basecoat
-2 coats of Zoya Tallulah on all fingers but accent
-4 coats of Zoya Phoebe on my accent nail,... I STILL struggle with matte polishes... hopefully I'll get better.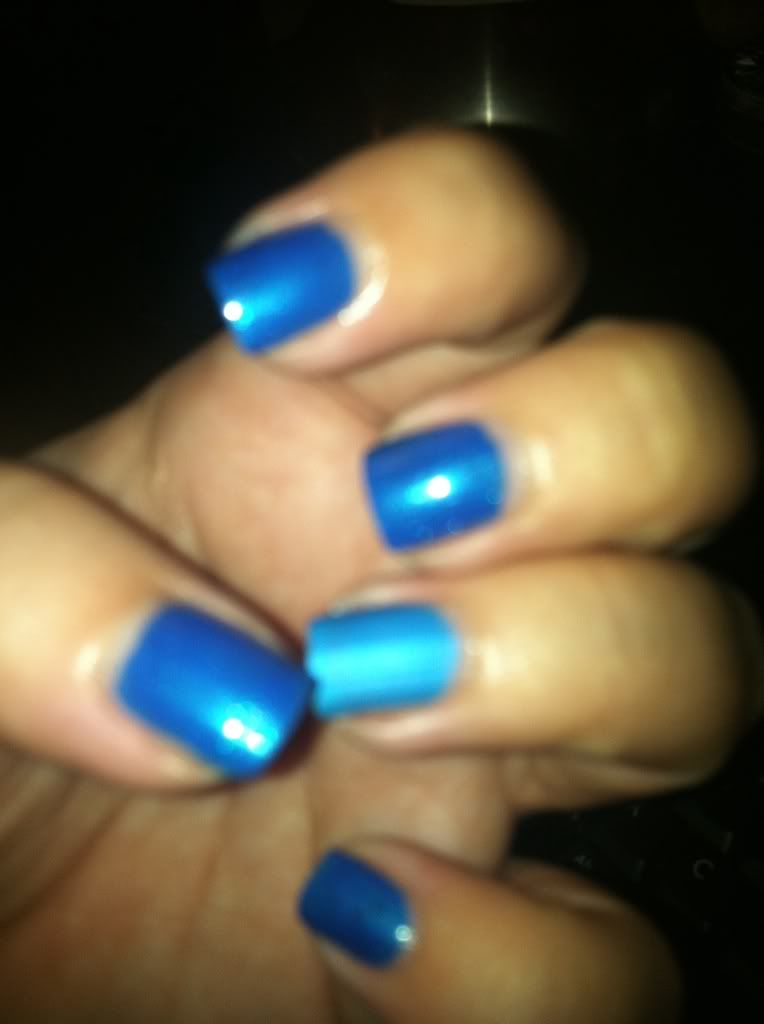 -With flash; so pretty!
-and using the final Revlon glitter, blue mosaic, on all nails but accent. This was 2 coats, then one coat of Poshe.
-blurred; glittery goodness!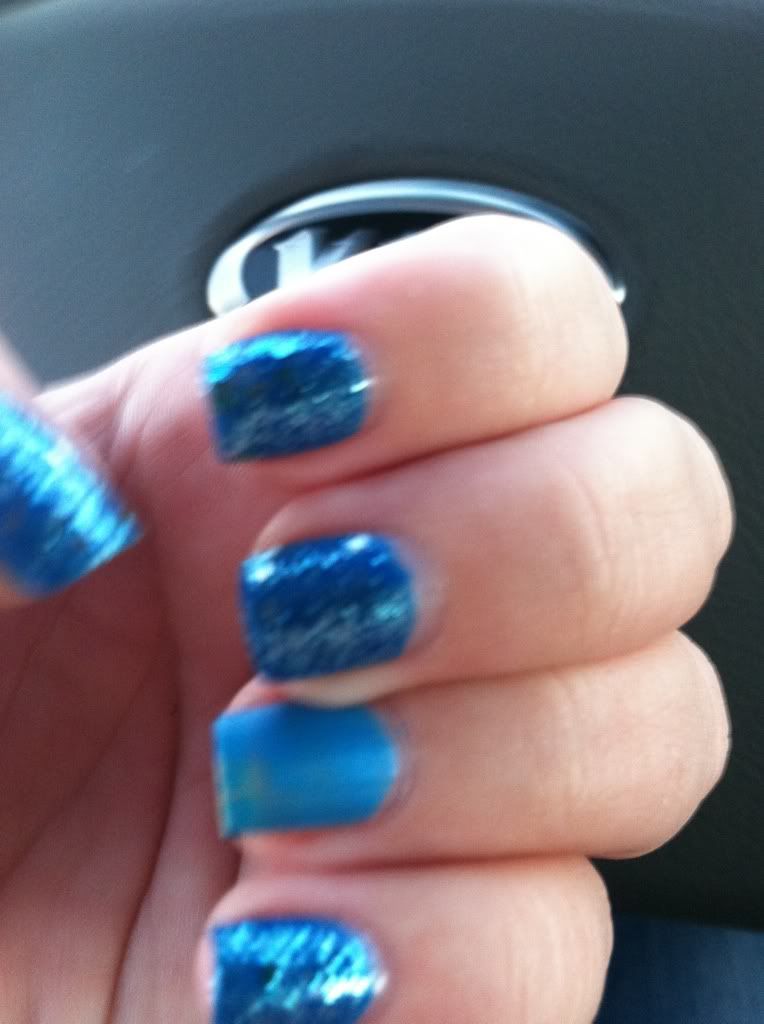 -sunlight, and kinda blurry; sorry!
PS... whoever invented the aluminium foil trick for taking of glitter nail polish is my GODSEND,... this revlon collection i absolutely love, but its the devil to get off the nails... so i decided to try the aluminium foil thing; worked wonders!
Hope everyone's week is off to a great start,... my brother is in town for an undetermined amount of time, but I'll try to keep up as much as I can!