"You wanna know what living life to the fullest actually is? It's waking up on a Monday morning with no complaints. It's knowing you always deserve to laugh. It's doing what feels right no matter what. It's doing what you want to, no matter how stupid you look. It's about being yourself, cause no one can tell you you're doing it wrong. "
Today, I have something super exciting... atleast.. for me. Maybe not you ;) But I am part of PaA on Facebook.. and Monday's challenge was a "jelly sandwich" or glitter sandwich... I'll be honest and say I've NEVER tried this before... But I am so glad I did! I think for my first time it turned out pretty well. It's definitely something I'll try again with different polishes!
i LOVE it! its 2 coats of OPI Funny Bunny (one of my favoritest polishes ever), 1 coat of Pure Ice Spitfire (which is a really really pretty dense-ish pink glitter), 1 coat of OPI Rainbow Connection, 1 more coat of Funny Bunny, and a top coat of Seche Vite! WHEW! That's alotta coats, but I LOVE the outcome.
The process of the jelly/glitter sandwich.. I almost didn't make it a sandwich, because I thought this was pretty by itself.
Blurry and flashy... look at all that glitter!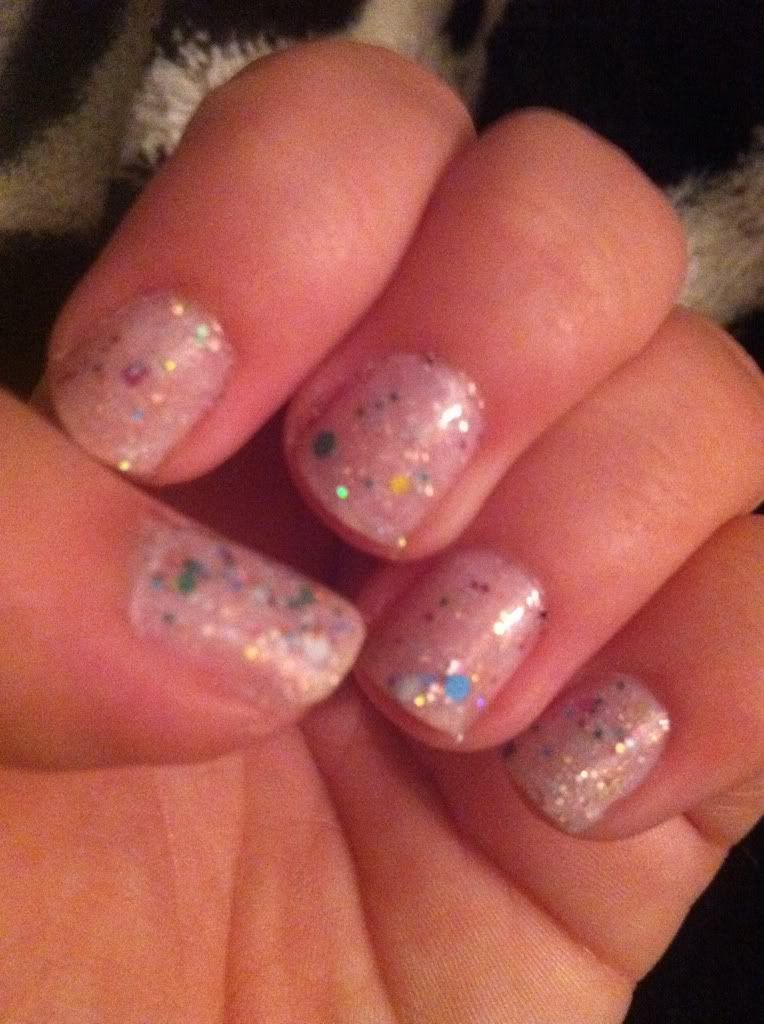 And the final product with the final coat of Funny Bunny!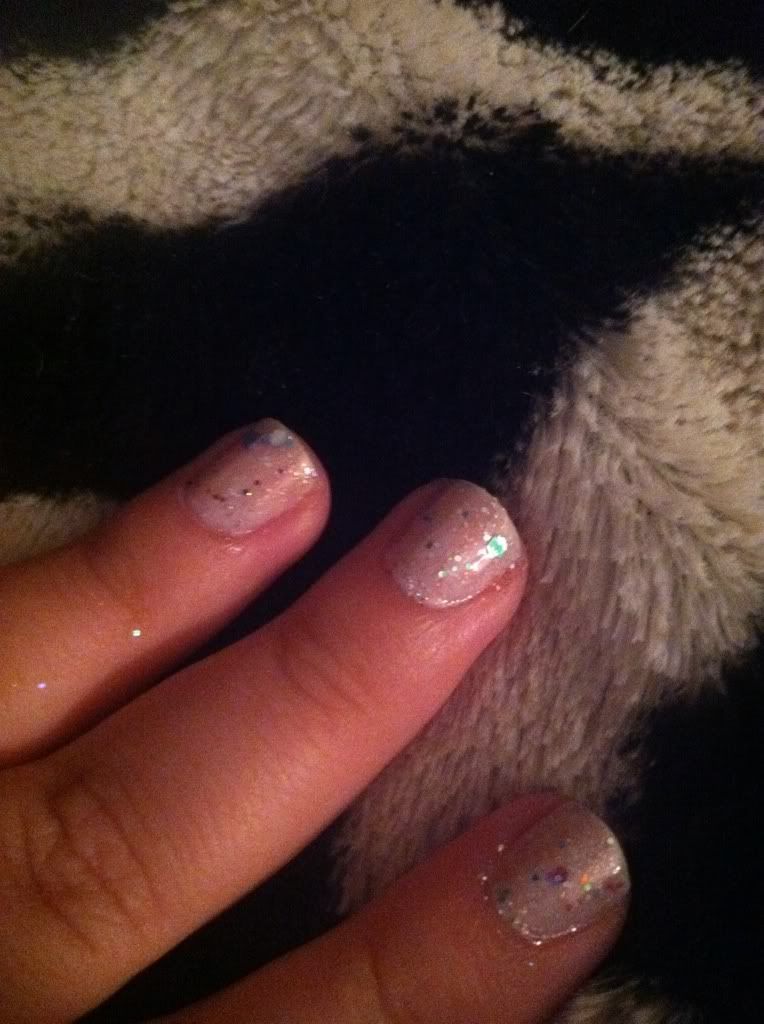 What do you guys think?! Have you ever done a jelly/glitter sandwich!? Show me your link if so ;) I might get inspiration for my next one... to your credit of course! Happy Monday!
xx,
Desirée