"The most beautiful discovery two friends can make.. is that they can grow separately, without growing apart."
First of all, I changed my layout.. again. I feel like this one is more seamless and clean. What do you guys think? Second, I'm considering doing a giveaway.. nothing huge.. and not to gain followers, but to show my appreciate to those of you who have been with me & stayed... :) What do you think? I PROMISE it'll be good!
I feel like glitter absolutely runs through my veins. Today I have for you, one of my favorite favorite glitters. Diamond in the Rough from the Wet N Wild Ice Baby collection! It took FOREVER for any of my Walgreens to get this collection, but as soon as it did, I swiped up like 6 of them. This sort of reminds me of Some Like it Haute from CG, so I actually refrained from buying that one... even though anyone that knows me, KNOWS that I love Marilyn Monroe, so the fact that they had a collex that centered around her... was very very difficult for me to resist. This was opaque in 2 coats, but I'm a notorious 3 coater. The glitter was a PITA to get off.. But I've developed my own little trick... I fill the cap of the bottle with remover, and soak each finger for a minute or two.. then scrub a little.. much easier!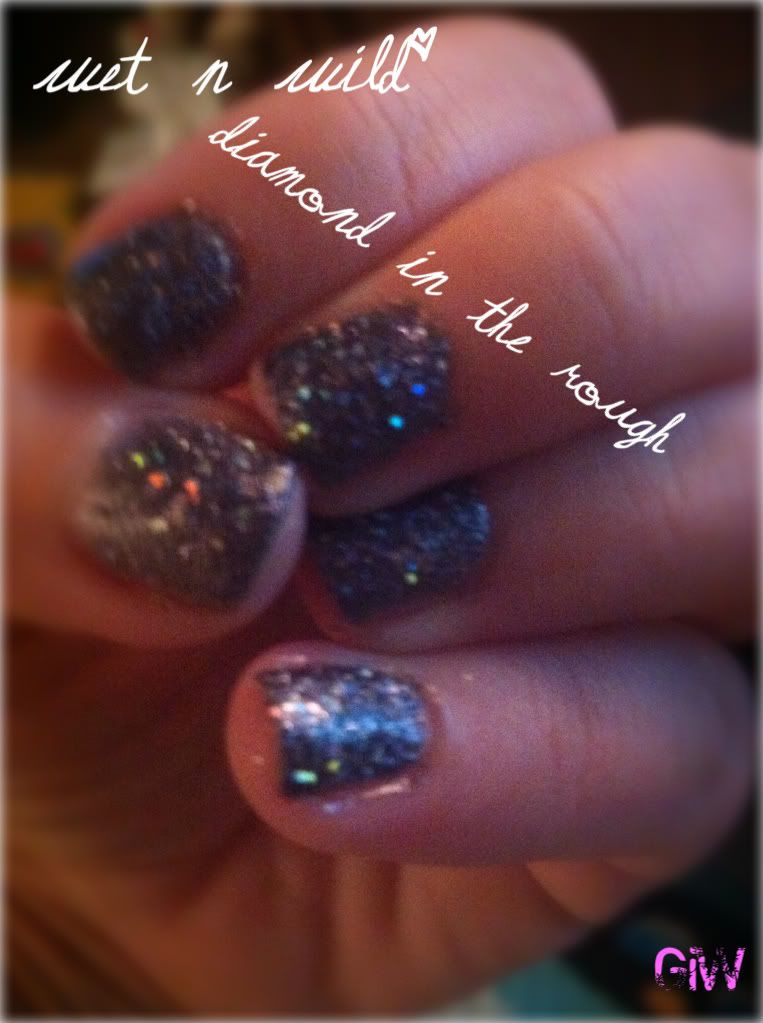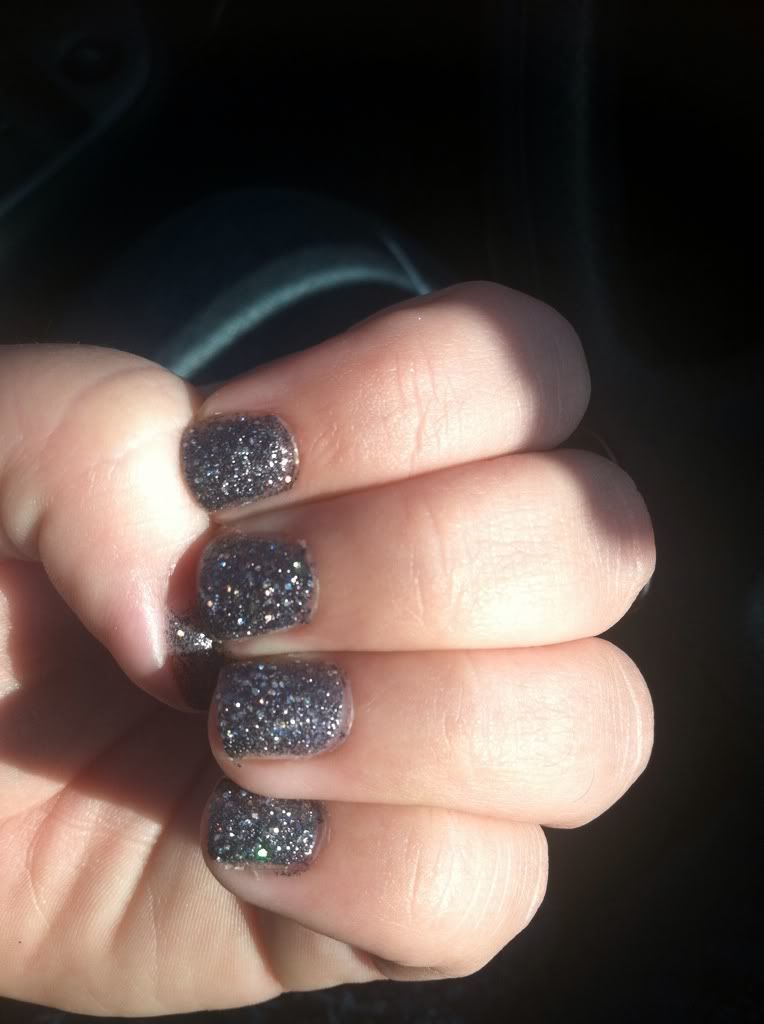 its sooo sparkly in the sunlight.. It caught my eye several times!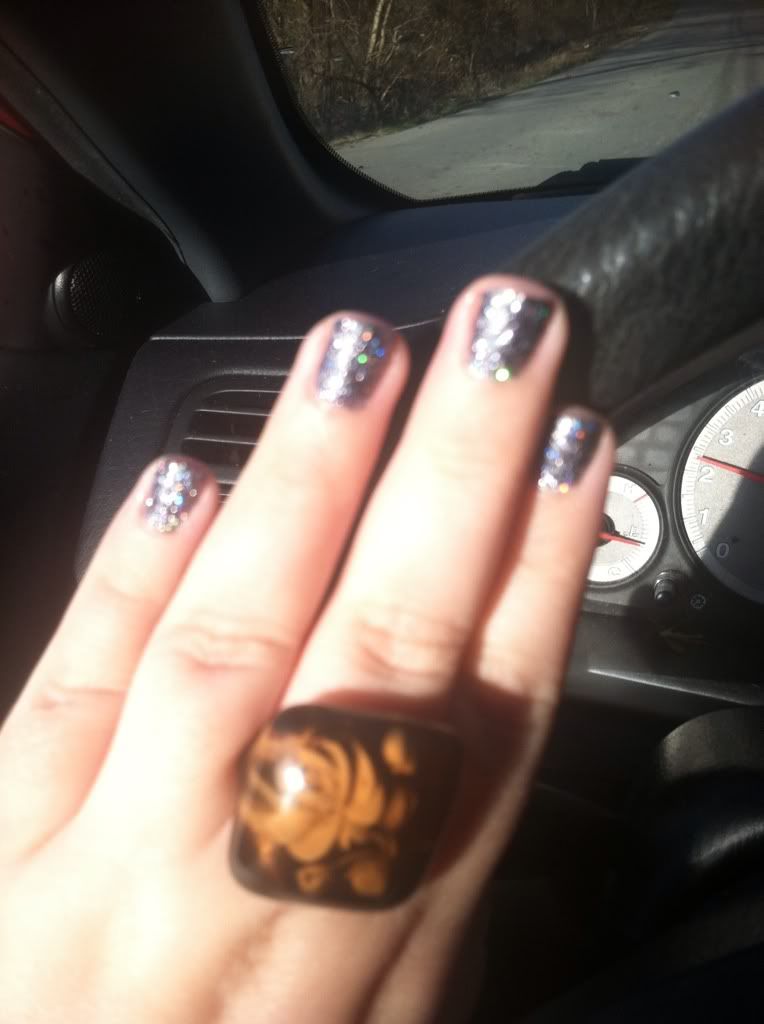 Yes.. my car is where I take my outside shots on pretty days, lol.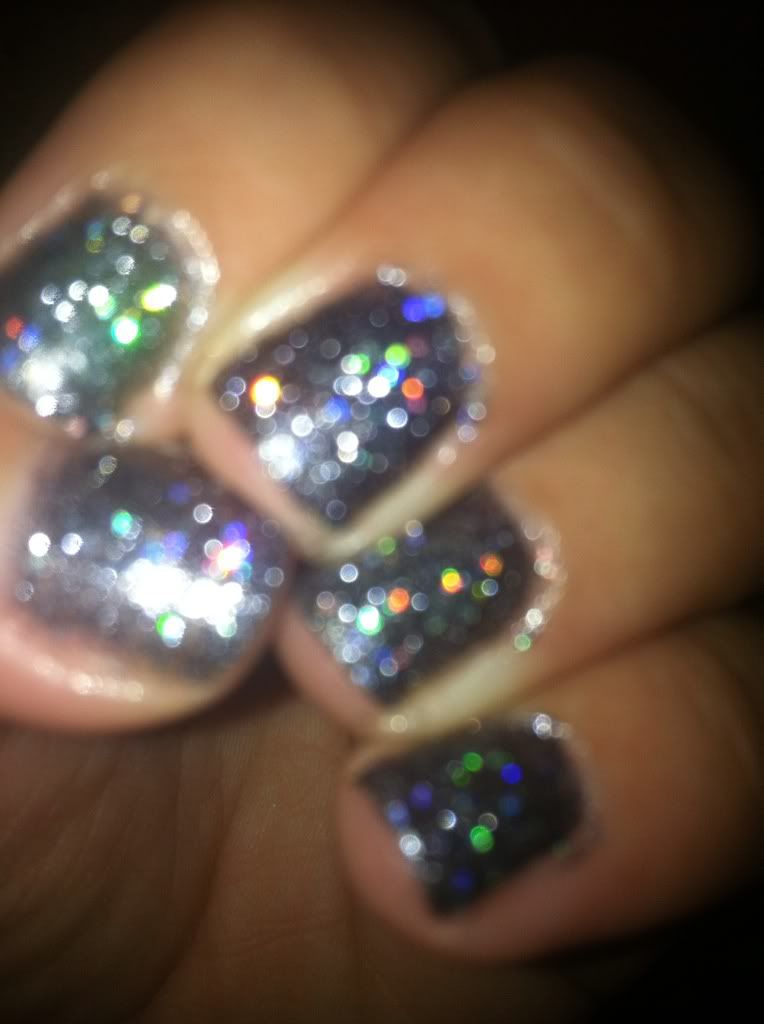 OMGGG.. blurry glittery goodness!!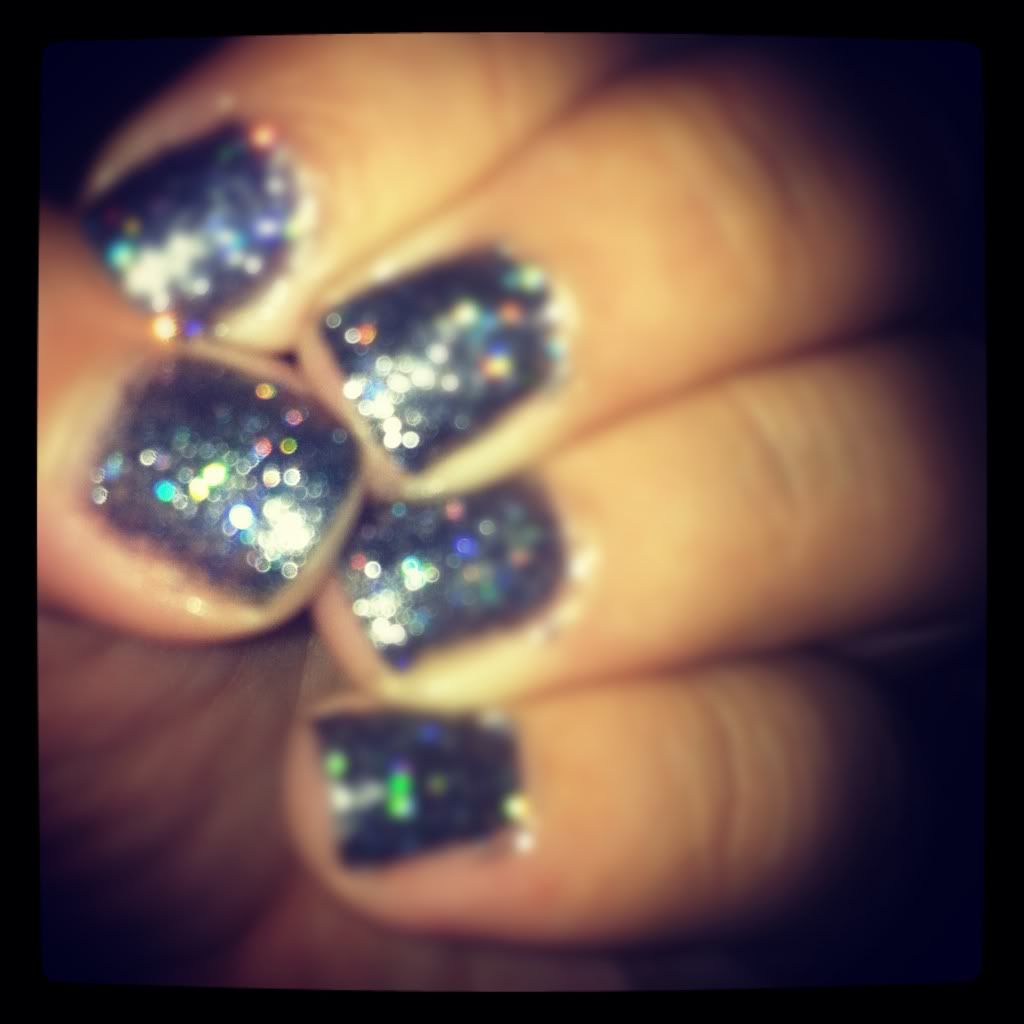 And just for fun... the picture I posted on Instagram of this mani! :)
Happy Thursday everyone!