There is something about me that not many people are ever privy to... And that is the fact that I have suffered with acne since I was 13. My skin used to be outrageously horrendous. And those of us that suffer from acne that bad, know how much it can affect the self-esteem. It is the worst feeling in the world to wake up in the morning and know that you can't cover all your acne, or all the scarring. I have been fortunate in the fact that I have grown out of a lot of my acne.. but it is still bad,
to me
. I still look in the mirror sometimes and see that 13 year old that wished every night that her face would clear up so she wouldn't be so embarrassed. I was browsing YouTube a couple of days ago, and I happened upon
this
video.
I have tried several treatments over the years... pretty much everything short of going on Accutane, which I will NEVER do. Proactive, pills, lotions, etc etc etc. I've tried several combinations of face washes, topical ointments and moisturizers,... all with very minimal results... but I decided to go ahead and try this routine... I needed new face wash anyway. And tea tree oil is something that I've definitely never tried. Going against my better judgement, I have decided to document my progress with this routine here... because well... its my blog. :) I very rarely EVER let anyone see me without some kind of foundation on,... so you guys should feel very privileged. My skin may not look bad to you guys,... but the scars of acne run deeper than just the face. I realize that this documentation may be disgusting to some people, lol... but I'm doing this for those who might be reading that might suffer from the same thing I do.
The basic routine as described by Christin is the blue one twice a day.. the orange one once or twice a week,.. and the tea tree oil as a spot treatment. But in my case, I put it all over my face because I have too many spots. Tea tree oil is extremely drying, so I'm hoping that my face can stand it.
Full frontal view. Forgive my messy hair. Nothing on my face here except for mascara..
Right side of my face.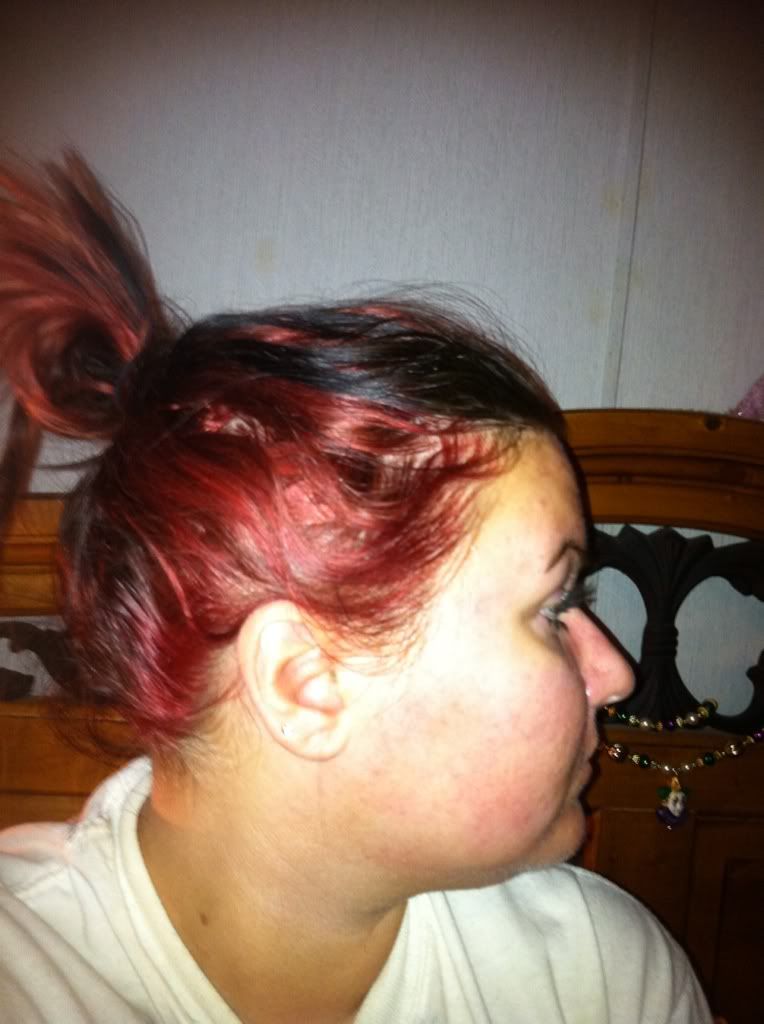 Left side.
Close up, right side.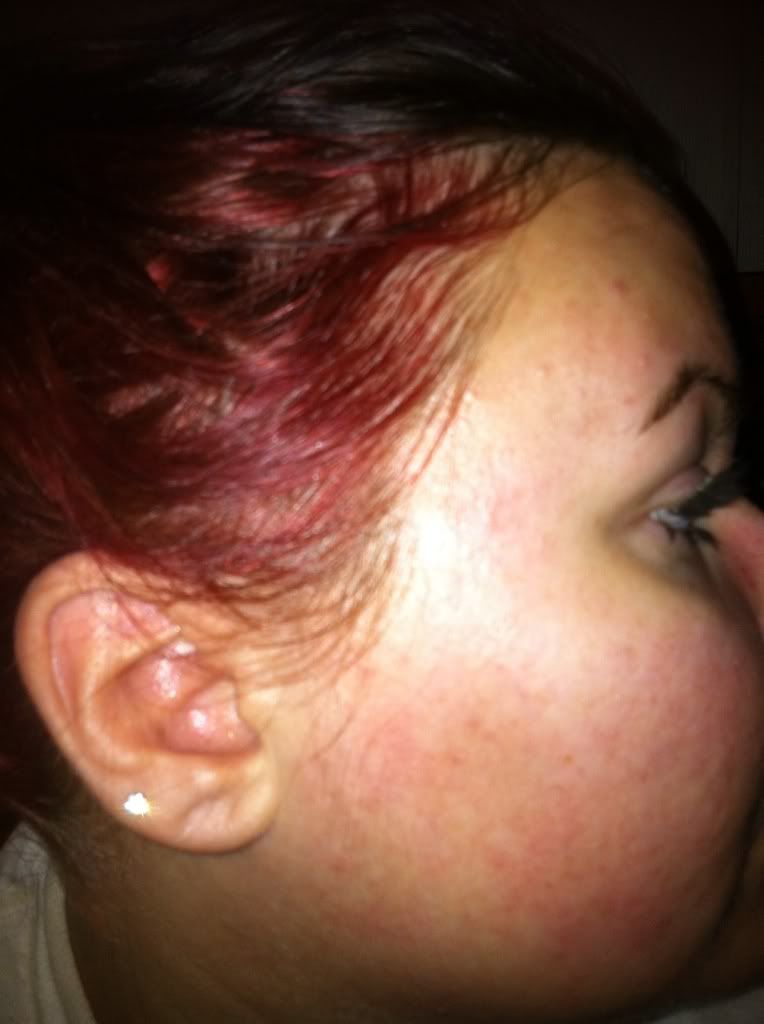 Close up, left side.
My goal is to update on my progress at least once a week, or once every ten days or so... Its very rare to see results in the first week,... I know this because I've willed overnight results before. So, cross your fingers for me... :)